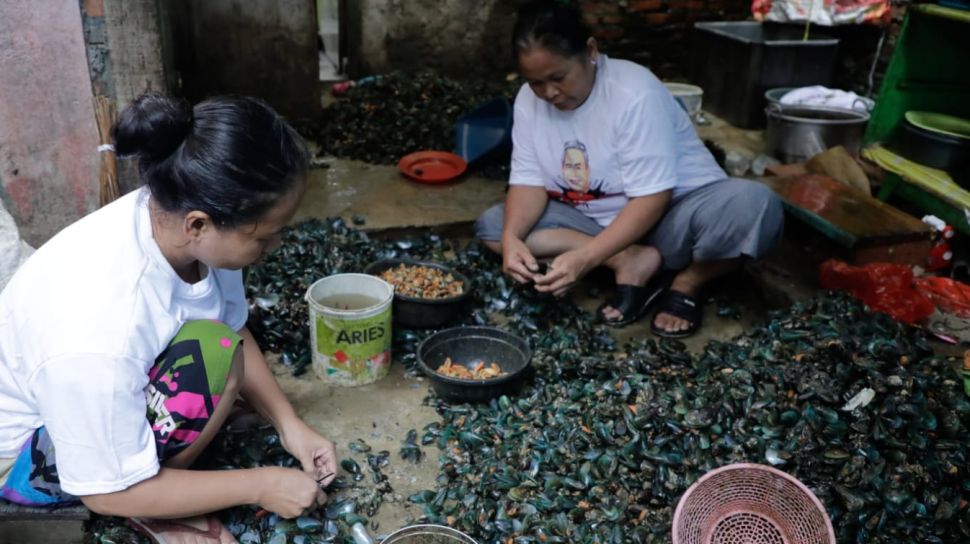 Suara.com – The Ganjar Young People Volunteer (OMG) DKI Jakarta initiated an effort to develop local products produced by MSMEs in the Kerang Village area, Kalibaru Village, Cilincing, North Jakarta.
It is known that Kampung Shells is one of the largest shellfish producing villages in the North Jakarta area.
Seeing this opportunity, OMG DKI Jakarta collaborated with residents to form MSMEs in the area in order to revive the wheels of the economy which had been hampered due to the Covid-19 pandemic.
In addition, his party provided assistance with shell peeling equipment to support the activities of MSME actors in Cilincing Shellfish Village.
Also Read: Ali Saga Charity Field, the Maestro Founder of the Prosthetic Organ Workshop for the Disabled
"We are helping to develop the MSME community in Shell Village by providing supporting tools such as special knives for peeling shells, buckets and benches," said DKI Jakarta OMG Regional Coordinator (Korwil) Abel Thoriq at the event in Kalibaru, Cilincing, North Jakarta.
OMG DKI Jakarta hopes that by reviving MSMEs in the Kampung Shells area, local residents can redevelop local products as a livelihood in the area.
"We want to make it easier for MSME players to develop their business in processing shellfish. So that in the future their productivity will increase," he said.
Abel continued, with the help from OMG, MSMEs and the people around Kampung Kerang could reach a wider market.
"Expanding the market so that it can target teenagers to young adults," he said.
Also Read: Mardiono Promotes MSME Welfare at PPP's 50th Anniversary Celebration
Abel added that a more effective and communicative promotion strategy is needed in order to reach new markets by generating interest in potential buyers.
"For example, through product advertisement videos and visual displays of processed products from Cilincing Shellfish Village, North Jakarta," said Abel.
OMG volunteers are also committed to continuing to help other MSME actors
"We are committed to present solutions to problems with MSME problems," said Abel.