Beautiful race. Beyond the best Italian at Dakar 2023, this makes us dream! Paolo Lucci wanted to grow, last year he immediately went off the rails. A year of intense, 360° preparation, and here is the spell… Pro
January 17, 2023
Dammam, Saudi Arabia15 January. Paolo Lucci you never see him. If you are not a friend, relative, fellow citizen, never. That #46 it doesn't get your attention. And in fact Paolo Lucci from Castiglion Fiorentinotakes sides, It kicks off of Dakar Saudi Arabia 2023 and… it disappears. You don't see him around, he spends little time with the team and in the common areas, occasionally he goes to visit friends at the Malle Motul. He stands alone, never cries and never smiles. Almost, come on, otherwise. However, expressively, it communicates little or nothing. A sphinx. You know it's there because it's on the charts. A good ranking. Moreover… For 15 days in Saudi Arabia there are only him and the Dakar. Concentrated administrator of himself, that's what he must understand if he can do. For this he is neck and neck with the Corsa. Not heads or tails like last year. Everything else disappears.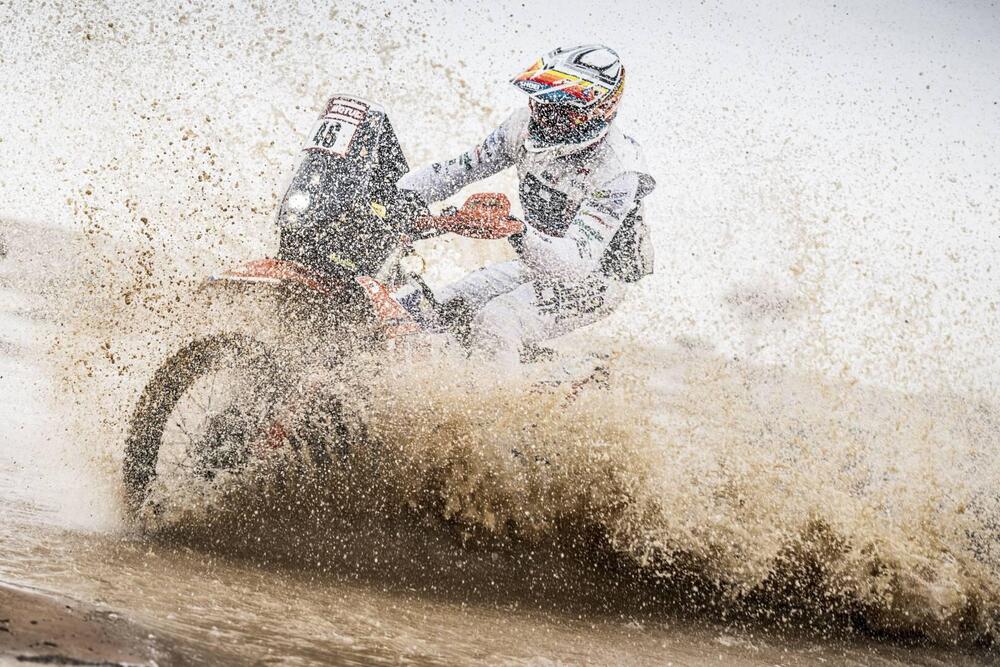 Paolino sacrificed a lot. He built his Dakar with his hands. Few ideas, clear, right from the start. A certain Brand, certain Sponsors, friends, friends who recommend it, friends who don't understand if they listen. Finally yes, he listens to everyone and takes everything from everyone, then filters, he settles only what seems useful to him. Doing the Dakar also means doing a great selection job, in every sense.
The project is to become a Professional Pilot. For now Paolo Lucci has been his main employer, and the relationship between employer and employeein this case coinciding, it becomes intense, and tense. There is double responsibilityon one side and on the other.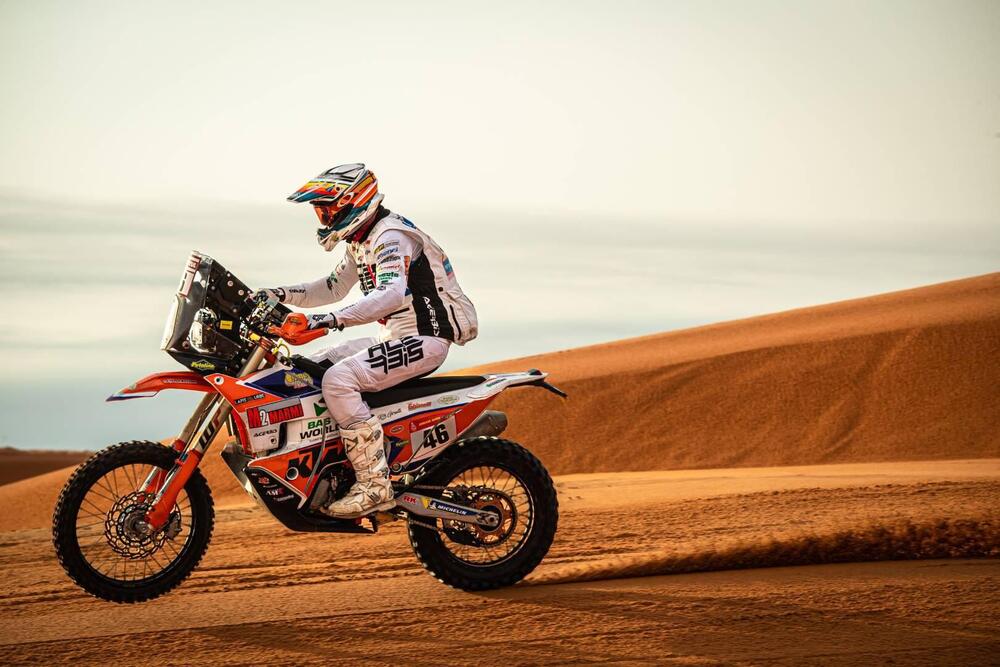 The growth profile of Paolo Lucci Pilota Pro needs to be investigated. Knowing I wouldn't get much direct feedback, I searched everywhere for clues, very carefully. Gerini, Inspector Gerini in charge of the case, he gave me a hand. Paolo started strong. Even if he doesn't like the prologue and he would prefer to have more time to get up to temperature. But this can no longer be done in today's Dakar. Even last year had started strong, and had electrocuted everything. The bike, an ankle, the race to be thrown in the toilet. Not this year, the profile of his Race is the profile of his growth.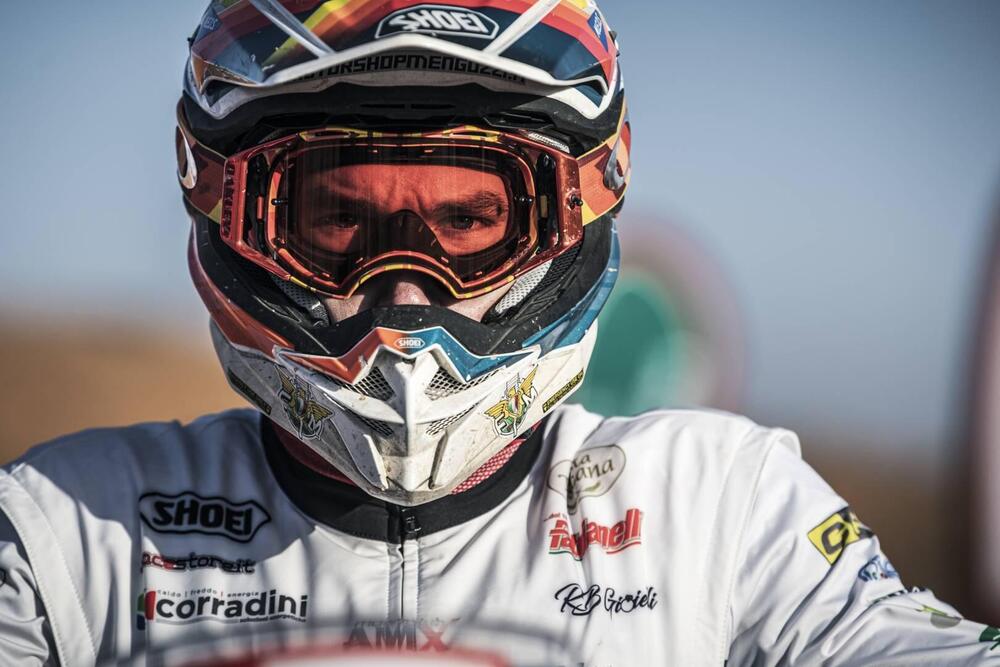 He started strong, stronger than Rally2 opponentsits target audience. Then it dropped. It can be seen clearly, while Dumontier goes away and Docherty collapses, there is in the middle Paolo's curve that continues to descend until the rest day. It is then that I decide to ask him: "What happened?" And that's when he finally explains to me. Everything happened to him. The falla good blow, the navigation errors, the instrumentation, the difficulty of recovering. It is the most important moment of growth. Paolino reasoned, ha lowered the pace until it cost him too much to manage the recovery and anyway don't consume too much. the rest day he closed up shop and went to sleep. 24 recovery. He worked, it means that he had trained well, on the ninth dayupon the resumption of hostilities, Paolo Lucci was like new. Mostly, a new Pilot! One more reasoning. Dumontier is gone, second place will remain for Rally2, still exceptional. The speed is there and so it will be for another time, in the World Championship. Now there are no more opponents… yes, only one: the Dakar, the finish line of Dammam. The closed park.
On January 1, at the start of the Dakar 2023 Paolo Lucci was a Pilot unknown even to himself. Il 15 Paolino is one of the 15 in the world. Paolo Lucci is a Pro! Yes, it is significantly too the best of the Italians. And go, you make us dream! Ah, there it is, a beautiful smile.
© Immagini ASO Media, Red Bull Content Pool, DPPI, RallyZone