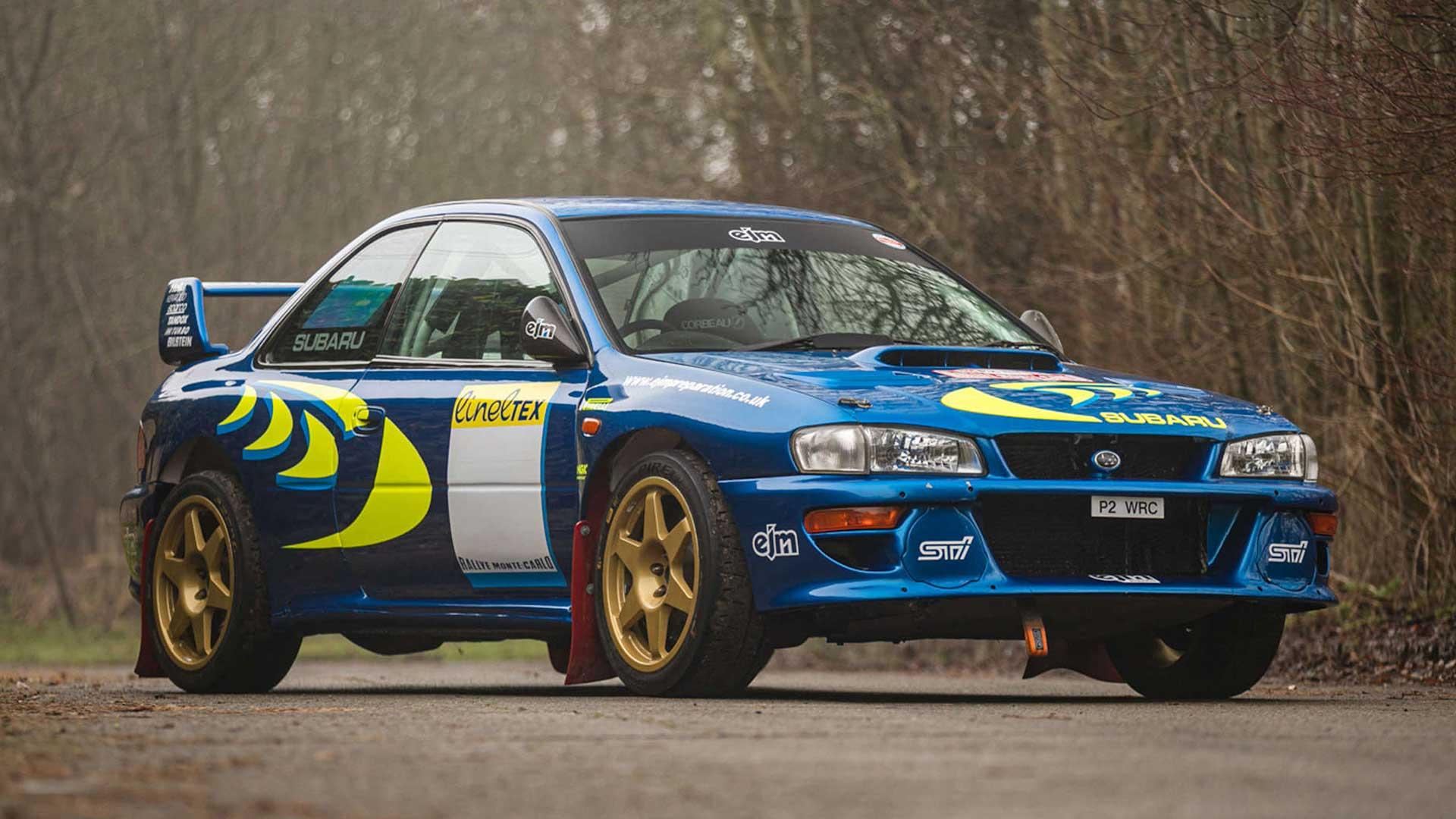 Do not worry; even the best drivers have made a mistake. There are even entire crash compilations on YouTube from F1 drivers such as Schumacher, Senna and Max Verstappen. Colin McRae also sometimes went wrong. He did the same with this rally car. Unlike other second-hand cars, the price does not suffer from the damage history
McRae crashed this Subaru on the Monte Carlo Rally in 1997, as you can see in the video at the bottom of the page. After the collision, the car stumbles to the finish line. After the professional career of this car, it came into private ownership. In 1998 and 1999 it was used during various rallies in Austria and Hungary where the Subaru managed to book some victories.
In 2001 the Impreza goes to a new owner in the United Kingdom. And there too, the car does not enter the museum. Between 2001 and 2007 he was allowed to regularly scrub through the mud. After that, the car is allowed to go on sabbatical for a while, but between 2015 and 2020 the car can participate in retro rallies and car shows again. And now he can go to the next owner.
The price of Colin McRae's rally car
The engine and gearbox were overhauled a few hundred kilometers ago. The steering wheel was originally on the left, but it is now on the right to better suit the rallies in Ireland. You can already tell that the previous owners liked to use the car for its intended purpose, and they cared less about the collector's value.
According to Silverstone Auctions, you can restore the car to its original state or use it as it is to make some more rally courses unsafe. On February 25, the Impreza will find its new owner during the auction in England. The auction house expects the highest bid to be between 380,000 euros and 430,000 euros.