The heir to the CFMoto prototype presented in 2017 and equipped with the KTM-derived V2 engine could be closer
January 24, 2023
It seems that after the presentation of the concept NK-C22 a EICMA 2022 and the virtually certain introduction of its offshoot of the 800NK series (born thanks to the R&D of Modena 40)CFMoto have another displacement ready and be present in Europe with one naked with even higher engine capacity and with very sporty performance. In fact, the news comes from the United Kingdom that a hypernaked di 1250cc would be coming in not too long time.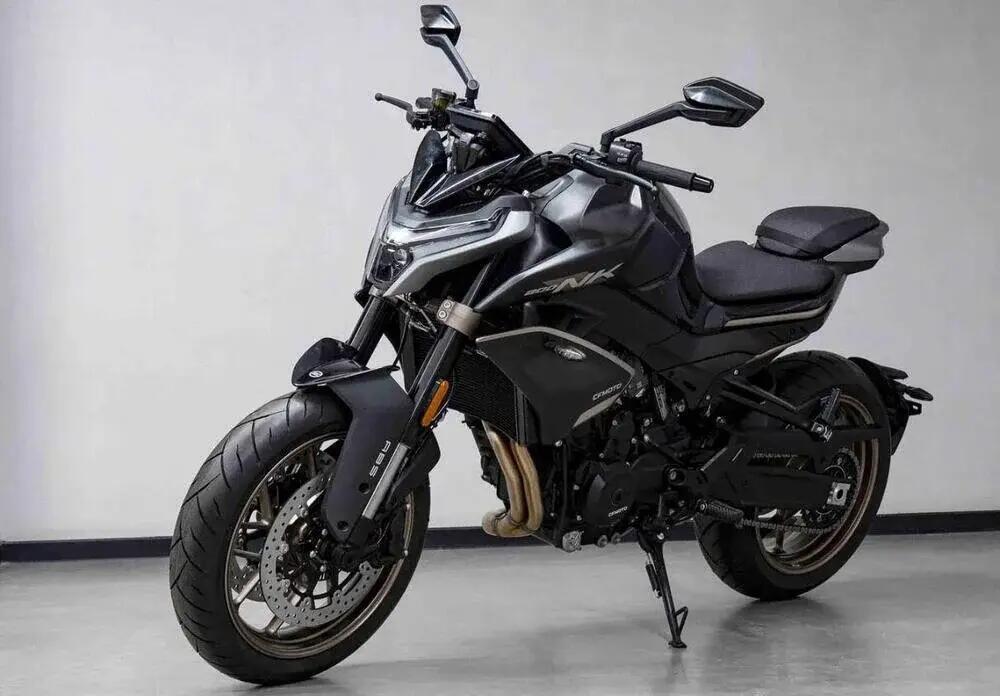 800NK
This would be demonstrated by the homologation drawings that were found by our BikeSocial colleagues and which show a motorcycle aesthetically similar to the 800NK but equipped with the KTM-derived V-twin that is already supplied to the Chinese manufacturer's 1250 TR-G, a touring motorcycle (the exact displacement is 1279cc) with a power of 140 horsepower and "European" aesthetics.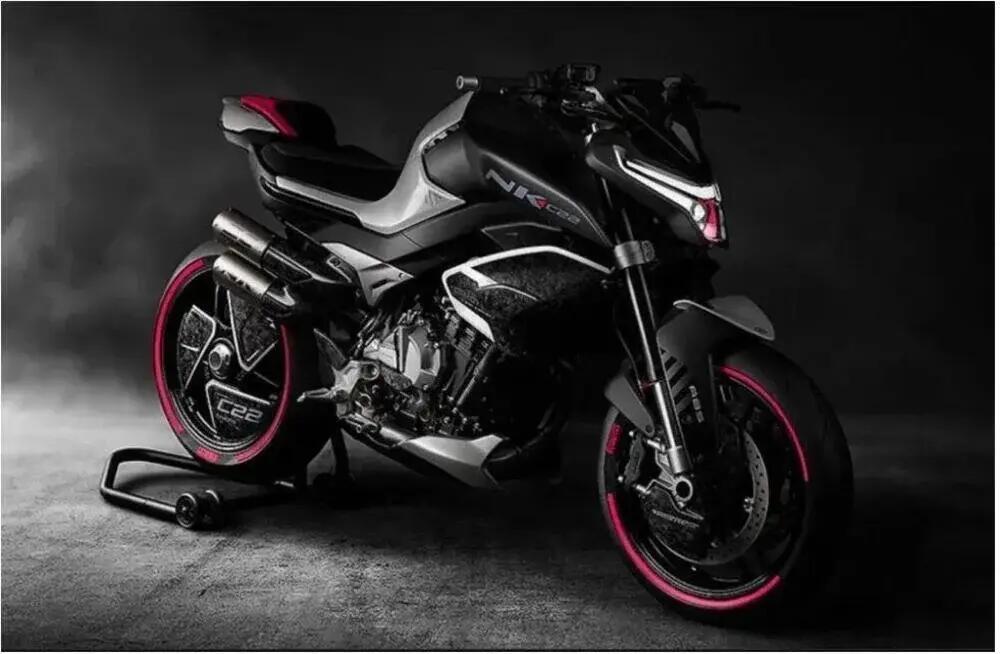 Il concept NK-C22
But the genesis of the Chinese hypernaked actually comes from much further: already in 2017 CFMoto had presented the V.02-NK concept designed by Kiska Design, a motorcycle powered by the one-litre V-twin cylinder from KTM and circa 177 horsepower. A radical concept with single-sided swingarm, personal aesthetics and the result ofindustrial agreement between KTM and CFMoto.
Now, the time would be ripe to rise even more for the European range with displacements and powers, attacking a prestigious and performance segment: the engine in this case would always derive from the KTM LC8 engine which would not struggle – imagine – to express at least 180 horsepower and would place the hypothetical 1250NK (name not confirmed) at top of Chinese production for power and sportiness. When? It's really early to tell, from the drawings to the presentation and then to production it could take a long time, everything will depend on CFMoto's strategy to enter this segment.