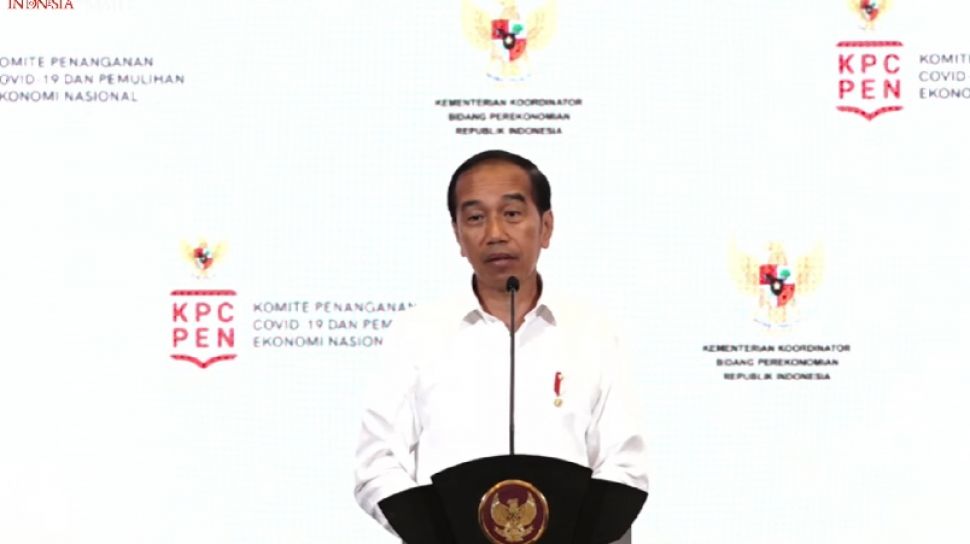 Suara.com – President Joko Widodo revealed the difficulty of implementing the "gas and brake" management policy in handling the Covid-19 pandemic and efforts to maintain national economic stability in Indonesia at that time.
The reason is, it needs the right calculation to manage it. This was told by Jokowi when opening the National Coordination Meeting (Rakornas) for the Transition of Handling COVID-19 and National Economic Recovery (PC-PEN) at the AA Maramis Building, Ministry of Finance, Jakarta, Thursday (26/1/2023).
"Conducting 'gas and brake' management is also not something easy. Once the calculation is a little wrong, the economy will fall; but if the gas is too high, the pandemic can also increase," said President Jokowi.
Jokowi said that gas and brake management is one way out for the government to maintain a balance between the economy and health.
Also Read: FACT CHECK: Revealed! Cak Nun Paid IDR 1 Billion for Slandering Jokowi, Really?
In addition, the government is also faced with other challenges, namely decision making and fast action in every policy during the Covid-19 pandemic.
Moreover, there is a challenge to act quickly, namely the need for data in the field for other considerations.
"It's not easy, because all of our data is also known, during a pandemic everything is visible. Our data is not ready," Jokowi continued.
However, Jokowi considered that public participation was very large in dealing with the Covid-19 pandemic and efforts to maintain economic stability.
"It is this participation that we have to appreciate, we value, because everyone is providing support. The business world, the people below, everything is moving," he added.
Also Read: Demonstration Village Officials, Rocky Gerung: Someone is Playing, There's Jokowi, Luhut, Tito Karnavian
Jokowi also appreciated the ranks of ministries and non-ministerial government agencies (K/L) from the center to the village level, who have worked hard over the past three years in handling the COVID-19 pandemic and in efforts to maintain economic stability. Both of these are tough challenges for which there are almost no standard standards.
"Handling a pandemic and overcoming our economy was a very difficult challenge, a very, very difficult problem that we faced at that time, and there was no standard, no standard; because we all don't have experience in dealing with this pandemic," said President Jokowi. . (AMONG)