After the success of the two previous appointments which achieved record results in theaters around the world i BTS they come back al cinema con "BTS: YET TO COME IN CINEMAS".
In February BTS' latest concert, BTS: YET TO COME IN BUSAN, will be screened in cinemas around the world at the BTS: YET TO COME IN CINEMAS Global Simultaneous Event. This exceptional cinematic event, edited and remixed for the big screen, features close-up angle shots and an entirely new vision of the entire concert. Just thanks to images collected during the concert recorded in October in BusanSouth Korea, in front of a sold-out crowd, audiences will be able to see RM, Jin, SUGA, j-hope, Jimin, V and Jung Kook perform hit songs spanning their entire career, including "Dynamite ", "Butter" and "IDOL", in addition to the first concert performance of "Run BTS" from the group's latest album, Proof.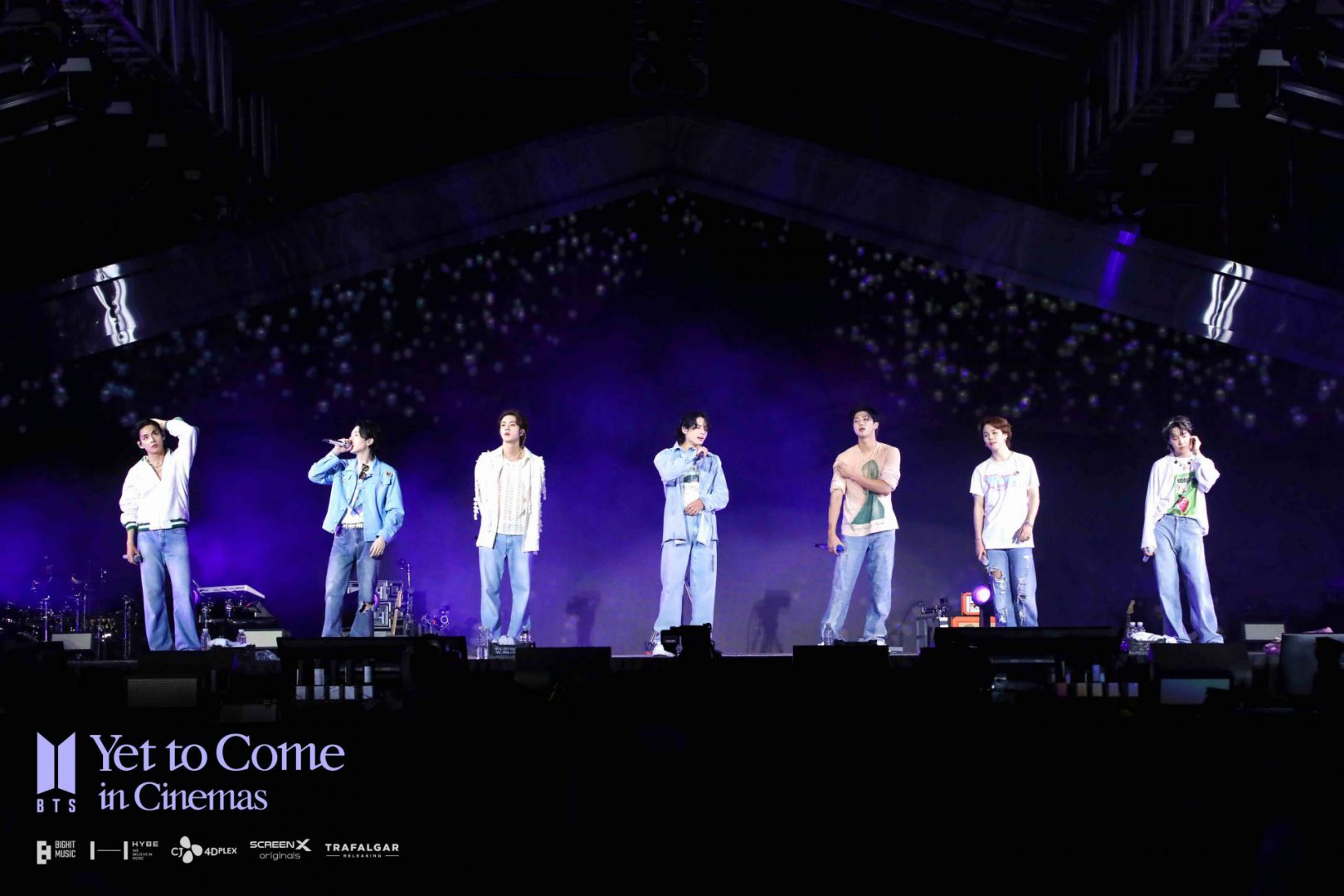 BTS: YET TO COME IN CINEMAS will be shown in cinemas around the world in over 110 countries. In Italy the appointment will only be for five days, on 1, 2, 3, 4 and 5 February 2023 (list coming soon on nexodigital.it). The screenings on Saturday 4 February will be dedicated to the "Light Stick Screenings" and will allow the public to celebrate the event using the band's signature illuminated merchandise.
Presales are available from 11 January. Updated information on tickets and cinemas participating in the event will be available on the official website www.btsyettocomeincinemas.com and on nexodigital.it.
The film is distributed exclusively for Italy by Digital Nexus che ha già distribuito BTS |Bring the Soul: the Movie e BTS | Break the Silence.
It was presented today new trailer of the event!
Follow us here for more news!