Suara.com – Borneo FC appointed Nilson Peyres Pizzo as the new goalkeeping coach for the 2022/23 Indonesian BRI Liga 1 competition which is planned to be completed in April.
Borneo FC through Club President Nabil Husein said, the arrival of Nilson Peyres was expected to be able to polish the existing Pesut Etam goalkeeper to become more resilient under the crossbar.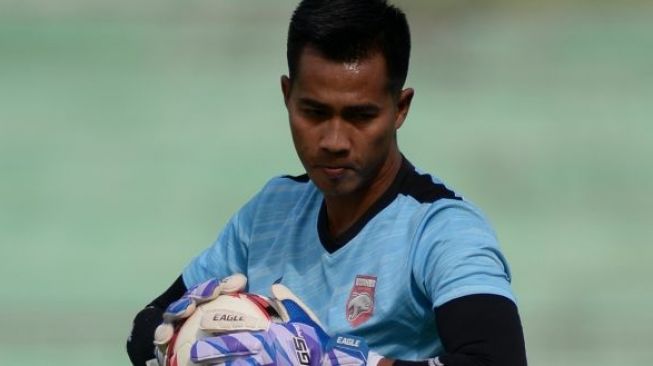 Borneo FC goalkeeper Angga Saputro. (Ini balikpapan.com)
"First, I would like to welcome our new goalkeeping coach, Nilson Peyres Pizzo. Good luck with the pride of Samarinda," said Nabil, quoted by Antara from the club's official website, Monday (23/1/2023).
Nabil added that one of the reasons Borneo FC brought in Nilson Peyres was because of the Brazilian man's experience.
Read also: RANS Nusantara FC vs Bali United: Preparation time is tight, Serdadu Tridatu focuses on recovery training
It is hoped that Nilson Peyres' experience on the Asian scene will enable the 50-year-old man to quickly adapt to the Indonesian football climate.
Apart from that, Nabil also hopes that Nilson Peyres can polish young Borneo FC goalkeepers such as Daffa Fasya and Andrika Fathir Rachman.
"He has a lot of experience, especially in Asia and achievements are also certain because in the 2022 season he helped lead a club from Sudan to win the league and hopefully that will rub off on us," said Nabil.
"We have many talents in the goalkeeper position, there is Daffa who is part of the U-20 national team and also Andrika who is the main goalkeeper for the U-16 national team and hopefully Nilson's presence will make them more mature and ready to become a mainstay in the future," he concluded .
Also Read: Alfredo Vera is optimistic that Persita will reach the target, finishing in the top seven positions in the BRI League 1 this season