Analysis of Fire Emblem Engage, the self-tribute to the saga that recovers lots of characters very dear to fans.
The quality of Nintendo's Fire Emblem saga has grown enormously since 3DS. Its popularity has also increased considerably, westernizing the saga and bringing it to a larger audience than ever with its installment for Nintendo Switch Fire Emblem: Three Houses. Each new Fire Emblem that reaches the market revolutionizes in one way or another what has been seen in previous installments, and the time has come to take a break and give a gift to fans with Fire Emblem Engagea game that we have already completed and In his analysis we tell you how the greatest self-tribute has turned out to the saga since Fire Emblem Heroes.
When heroes come back to life
One of the peculiarities of the Fire Emblem saga is that practically all of them are self-contained games: this means that the stories that are told in them are completely unique and rarely are there sequels.
The story of Fire Emblem Engage is somewhat different from what we are used to because its most powerful premise is bring together great characters from the history of the saga in the same game. And consistently, or at least try.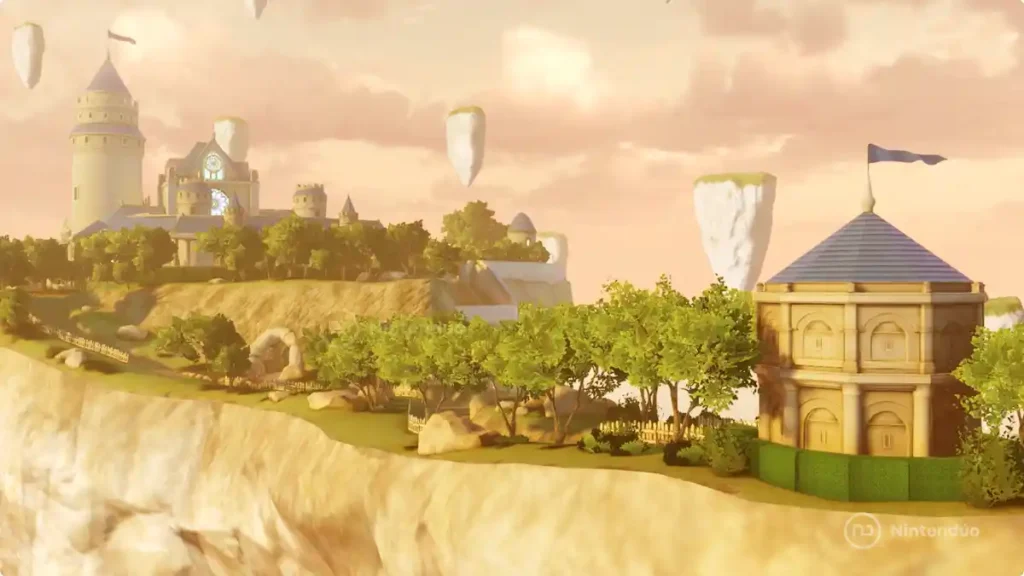 To do this, the game tells us the story of the Divine Dragon named Alear, a legendary hero who awakens every thousand years. His goal is to restore peace to the world and fight against the Fallen Dragon. To do this, he must gather 12 rings containing the spirits of legendary heroes from the Fire Emblem saga, known as Emblems.
This is the excuse to bring back mythical characters very dear to fans, such as Lyn, Marth, Ike or Roy.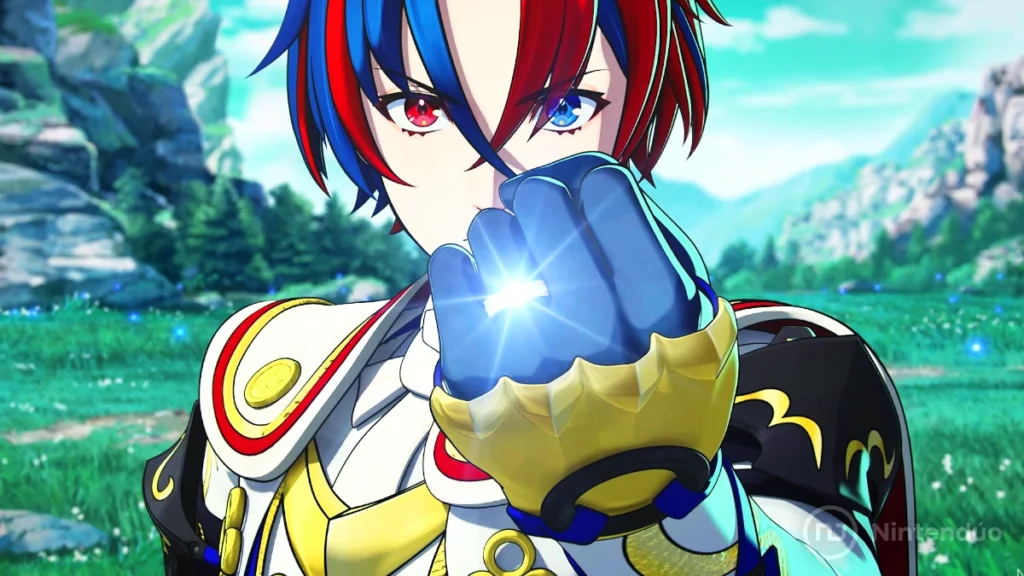 On the one hand, we will have a lot of original endearing characters from this installment. On the other, classic Fire Emblem characters that are quite out of tune with the game's new setting, despite trying to give them visual uniformity and adapt them to Engage.
They all live the same story and are involved in it, but It has left us with the feeling that the protagonists step on each other. On some occasions giving more importance to the originals, and on others to the recaptures of previous Fire Emblem.
The story of Fire Emblem Engage could shine brighter if it had focused on one of the two parts, since the main characters have a great design and construction, but are constantly overshadowed by the classics.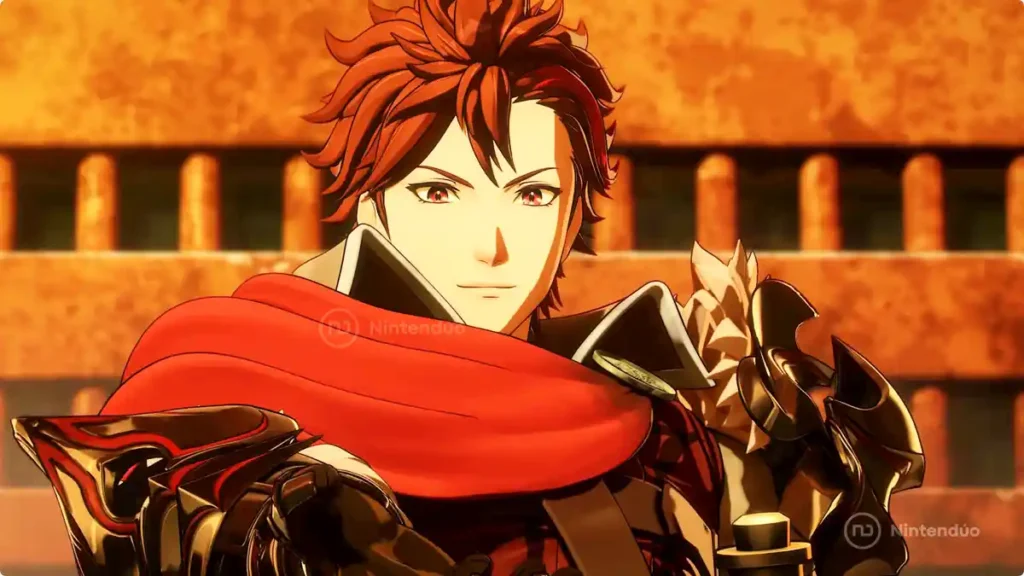 like a glove
We've been hard-pressed to find Nintendo Switch games that are more vibrant and eye-catching than Fire Emblem Engage. The classic two-dimensional cartoon aesthetic has evolved into an animation with 3D models that tries to imitate the original essence. The result has been excellent and, without a doubt, it is the most beautiful and spectacular Fire Emblem game Of all released so far.
After the technical analysis, we have seen that special attention has been paid to ensuring that the resolution is as high as possible in Fire Emblem Engage to show the characters and environments very well defined, with dynamic values ​​between 900p and 1080p in TV mode and 720p in TV mode. laptop. These figures have been secured with a very solid target framerate of 30 images per second. Fire Emblem Engage has surprised us with excellent performance and magnificent visual quality to be about Nintendo Switch, even showing large scenarios after the fighting.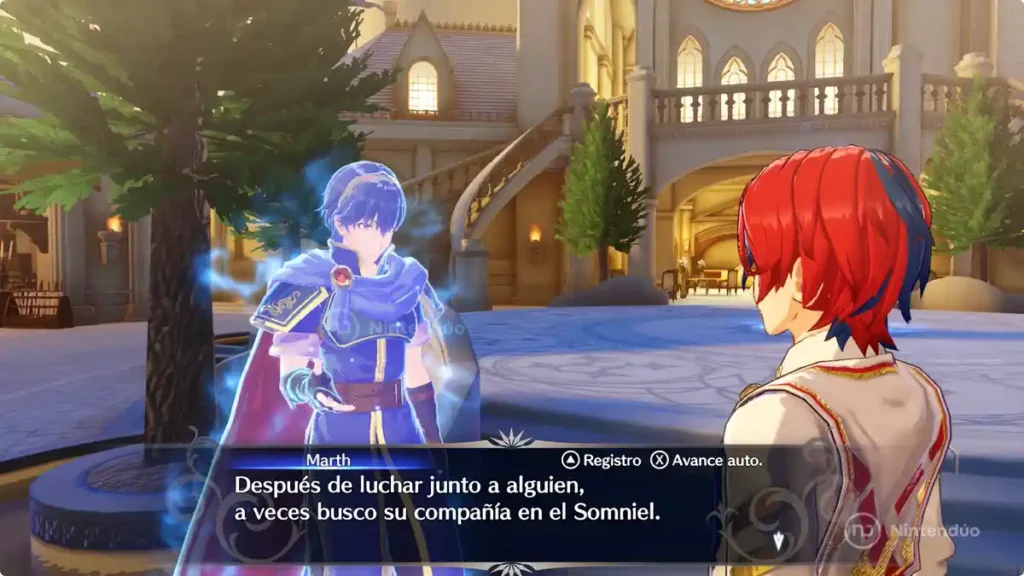 Beyond the technical section, which Fire Emblem Engage approves with flying colors, an important turn has been given to its artistic section: now the characters are closer to the VTuber style with larger eyes and more marked features. If there is something that we believe does not quite fit, it is the artistic design of the game, which when trying to unite a lot of Fire Emblem characters does not have as much personality and has opted for something generic and white.
The game has been developed by Intelligent Systems and Koei Tecmo, and the influence of the latter can be appreciated beyond the graphic section.
The solemn character is left aside to turn towards most emotional and typical melodies of Japanese RPGs like the Tales of or Atelier saga, and even reminding us of its introductory theme to anime openings like Demon Slayer.
As you see, this Fire Emblem is an artistic exception in the saga. And she doesn't look bad at all.
The characters are dubbed into English and Japanese, with screen texts in Spanish and being able to switch between languages ​​at any time.
Fire Emblem evolves into…
If you like the strategy genre you cannot miss the Fire Emblem games. This turn-based combat saga is the closest thing Nintendo has created to a modern chesswith units that we have to individually move around the battlefield to finish off the enemy group.
In addition to fighting, we will also have a unit management part: each character has a class and unique statistics that allow them to handle one or another weapon. This also makes them strong or weak compared to other units, so we will have to have some basic knowledge that the game teaches in a short tutorial.
Fire Emblem Engage always goes through three phases in which the story is advanced with scenes and dialogues, a combat is fought and, finally, the units are prepared in a place called Somniel. This management center has dozens of options to make your characters grow, improve their statistics, buy help items in battles or foster relationships between them. It is a game of war, but it is given a great importance to each of the characters so that they do not feel like simple pawns.
Within the battles we have to take into account elements such as the setting, which increase or decrease the defense or evasion capabilities. Also the conditions such as visibility that make them more dynamic and can surprise us even if we are advanced players.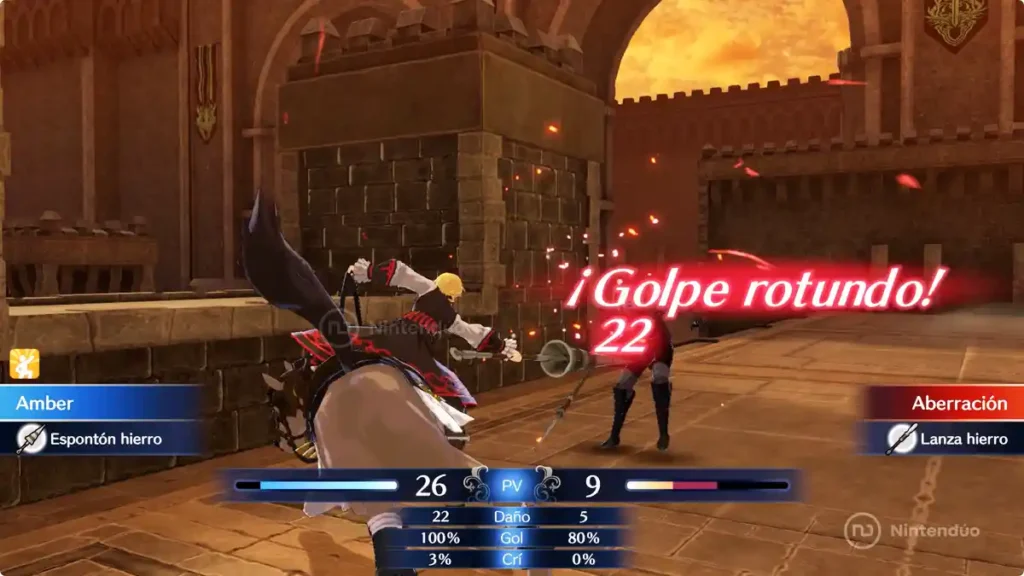 The most important additions to Engage are the Emblems, which are attached to certain characters to give them extra power and even transform them. We will not be able to use them whenever we want, and they will require a loading period so as not to make things too easy.
In terms of difficulty, the series recently included accessibility options so everyone could enjoy the game and its story, even if we didn't want the battles to be challenging. Even so, the classic mechanic that means that if one of our units falls in combat, it does not appear again, is optionally maintained. It may seem a bit dated at first, but it's one of the hallmarks of the Fire Emblem saga that we love to see continue with us.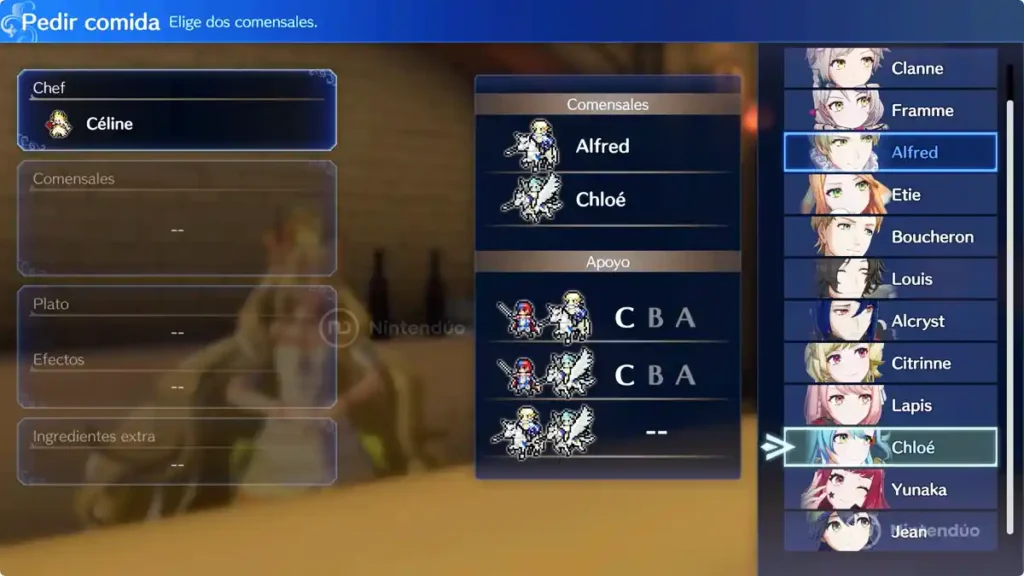 In addition to managing units in Somniel, we can also contribute to the growth of kingdoms to obtain resourcessomething that makes us feel that the world has a more homogeneous and compact structure.
In this Fire Emblem, decision-making will not be as decisive as in previous installments. There won't be multiple stories to tell, but instead detours have been added to have alternate side quests to expand the story with optional challenges.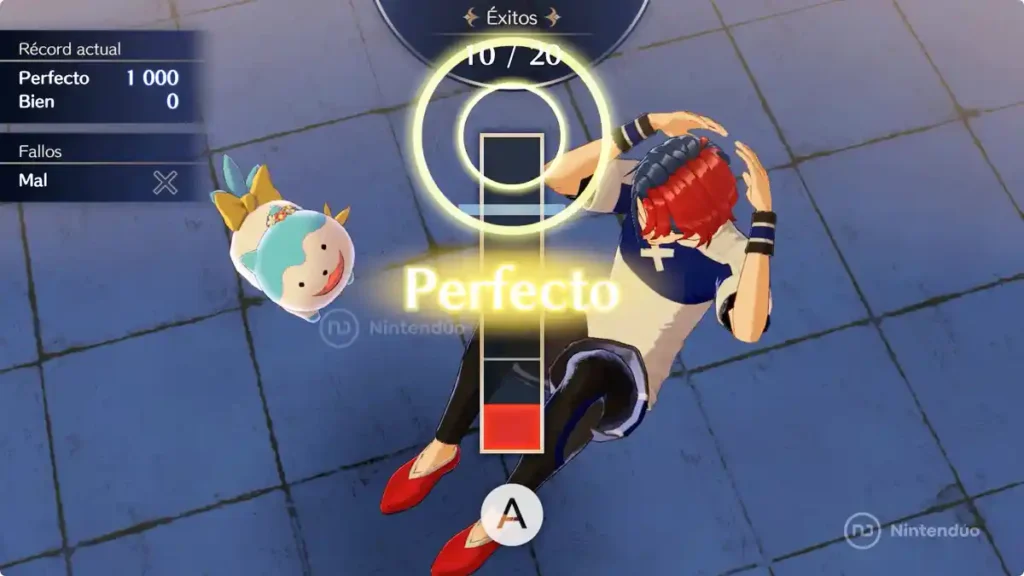 The multiplayer part is the Tower of Challenges, with which challenge other players asynchronously. It doesn't exploit all that a Fire Emblem multiplayer mode with real-time combat could offer, but it is entertaining and increases the lifespan of the game by interconnecting players. There is also a cooperative way asynchronous in which we can play in turns with a battalion shared by several players, with the aim of defeating an enemy CPU. The good thing about these modes is that they help us to train without penalties, something that can lighten the difficulty of the game.
It has been confirmed that the game will have some extra characters that will arrive through downloadable content, the first being Edelgard, Claude and Dimitri, from the popular Fire Emblem: Three Houses. Being characters so loved by fans, we are sorry that they were left out of the base game.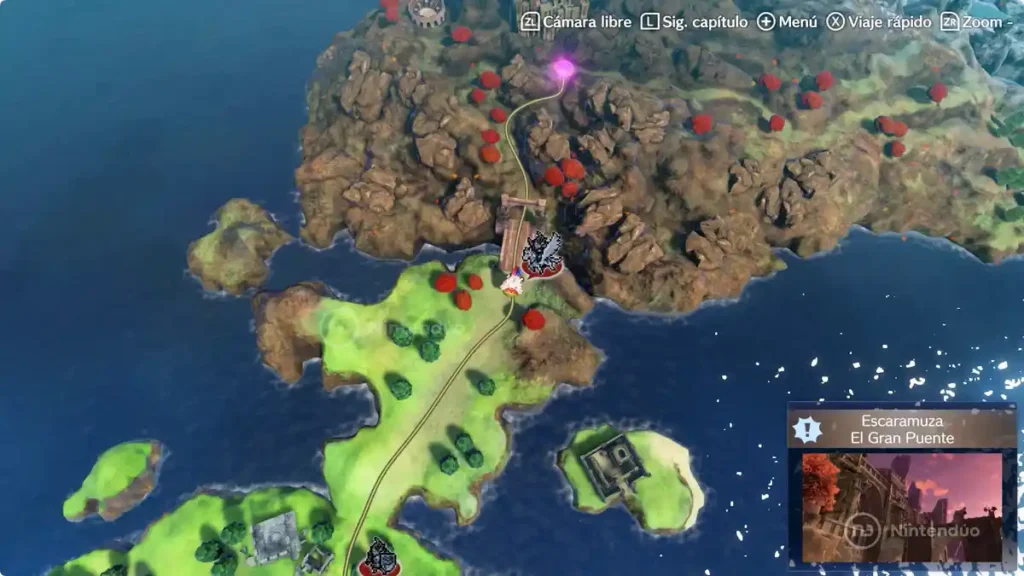 Yes, I want
Fire Emblem Engage is an oasis within the Fire Emblem saga: a special installment in which the most famous characters of the series meet to live together an adventure that would otherwise be impossible.
The story is not as good nor does it impact as much as Three Houses or Awakening did, but its final purpose is not that. It is to recover a lot of the characters most loved by the fans, to see them again in action and living a joint story.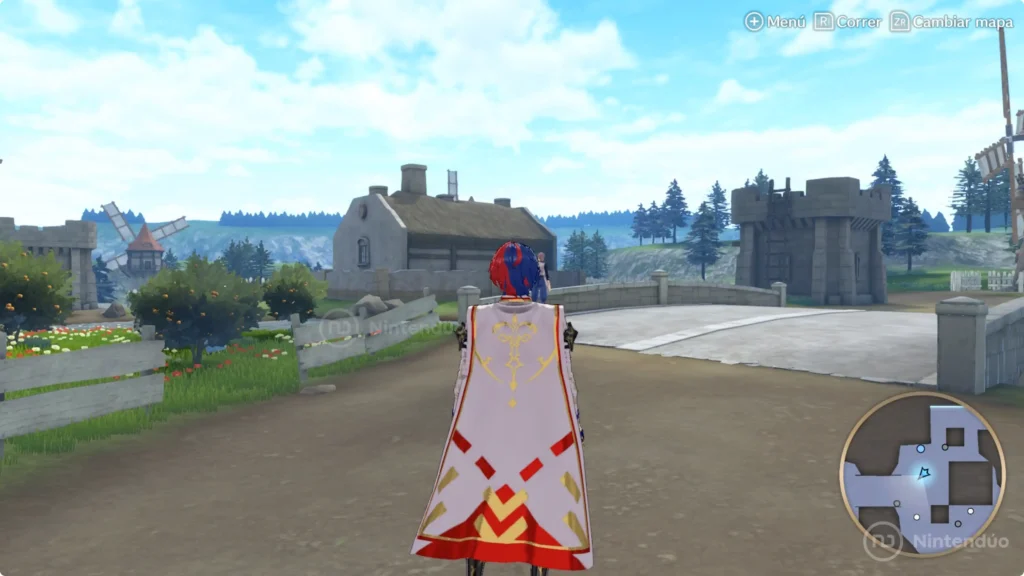 Otherwise, It is the most advanced and mature Fire Emblem game to date. Not only is it a visually brilliant technical marvel, but it's also a refinement of a formula that's been evolving for over 30 years, reaching its peak with Engage.
If you liked the analysis of Fire Emblem Engage for Nintendo Switch, do not miss the complete top of console games in The List.
Review of Fire Emblem Engage for Nintendo Switch