The owner of a well-known art gallery was filmed throwing cold water on a homeless woman.
The video quickly went viral on social media. The act of the gallery owner was condemned in full.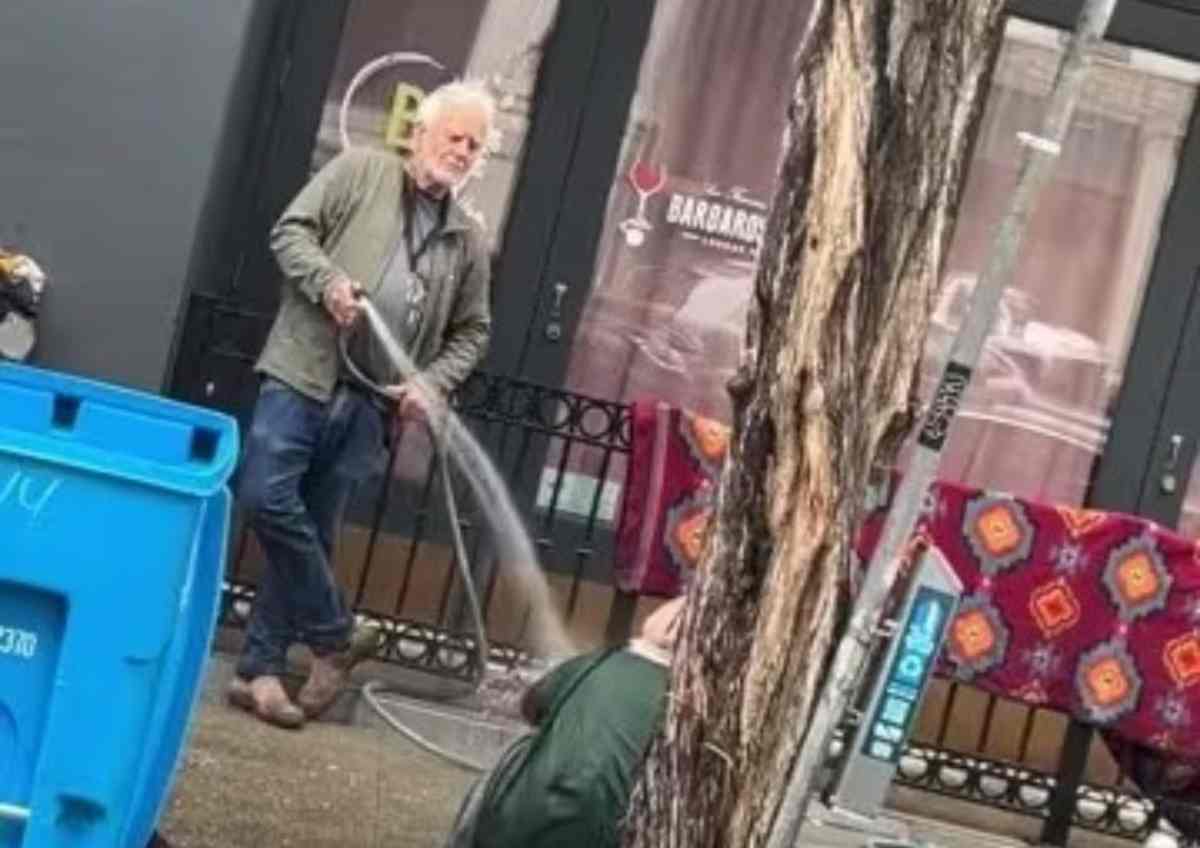 The gallerist spraying cold water on a homeless woman/ web archive-Read it
The young one homeless he was sleeping on the sidewalk, right next to the art gallery. The man was filmed while, with a garden hose, the she squirted jets of cold water on him. Also seen in the video is the clearly terrified woman begging him to stop. The gallery owner in question is Collier Gwinowner of the Foster Gwin Gallery, an art gallery in the financial district of San Francisco. The man was inundated with criticism. He defended himself by claiming that the homeless woman was spitting at him. The events took place on Monday 9 January around 6 in the morning. Shooting the scene was a San Francisco baker, Edson Garcia, who was out making deliveries at the time. Garcia suddenly noticed a man using the hose. "At first it seemed to me that he was spraying water on the road. When I paid more attention, I noticed that he was 'watering' a lady who was yelling, 'No, no, no.' " – said the baker.
The gallery owner's version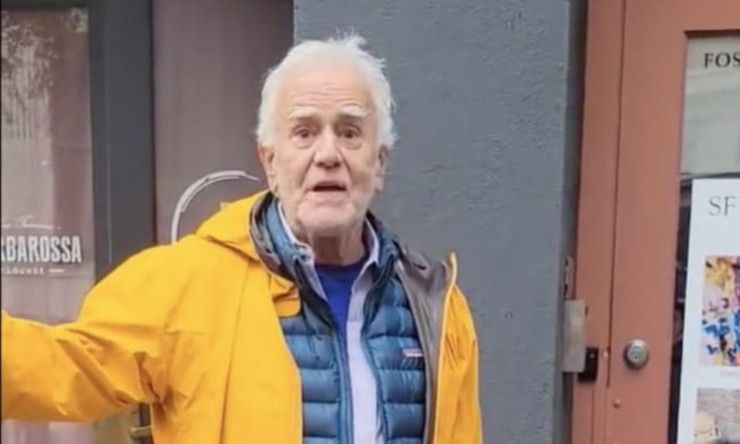 The gallery owner Collier Gwin/ web archive-Read it
Garcia filmed part of the episode, which shows the gallery owner addressing the water jet on the homeless woman who begs him to stop. That day the thermometer marked about 8 degrees. The footage quickly went viral on TikTok and Twitter, prompting harsh criticism of Collier Gwin. The gallery owner told a reporter of don't be sorry at all for what he had done. Gwin, whose client list also included David Rockefeller and Arnold Schwarzenegger, tried to defend her actions, claiming she was psychotic, accusing her of overturning trash cans. "I told her she had to move because I couldn't clean the street. But she started yelling, spitting, yelling at me… by that point she was so out of control… I sprayed it with her hose and told her to move" – the words of Collier Gwin. What the truth is is unknown but one thing is certain: this gesture is costing the gallery owner dearly. In fact, several local companies have condemned the man's actions, while dozens of social users are punishing the gallery owner by leaving a series of terrible online reviewsplunging the Foster Gwin Gallery's Google rating to a single star.