Discover the nine games that you can download at no cost.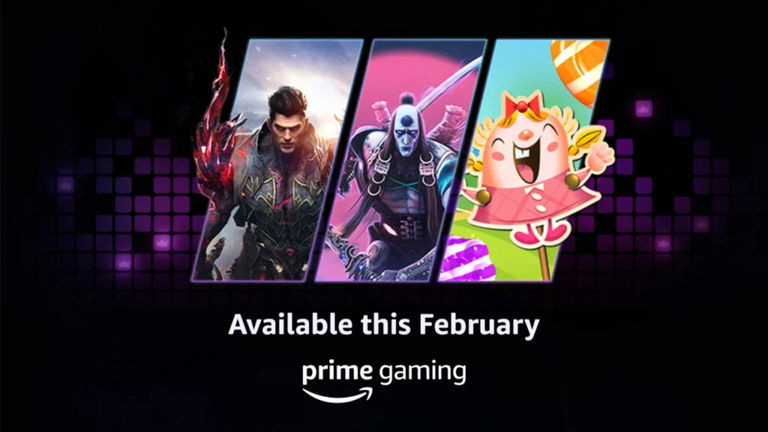 Amazon Prime Gaming has announced the free games for February 2023
join the conversation
If there were 10 free games at Christmas, during the entire month of January you can download The Evil Within 2, Beat Cop, Lawn Mowing Simulator, Chicken Police – Paint it Red, Faraway 2: Jungle Escape and Breathedge for free on your PC in the case of have an Amazon Prime subscription, which is now has announced the free games for the month of February on its Prime Gaming service.
Prime Gaming is included with Amazon Prime and Prime Video. The service offers all kinds of content for some popular games, as well as allowing free game downloads every month along with a free monthly subscription to a Twitch channel where available. In the month of February, the free games are the following:
Elder Scrolls III: Morrowind GOTY EditionOnsen MasterAerial_Knight's Never YieldDivine KnockoutOne Hand ClappingBATS: Bloodsucker Anti-Terror SquadSpace Crew: Legendary EditionTuncheSpace Warlord Organ Trading Simulator
The moment you download any of these games, they will stay in your category forever. However, as you probably know by now, Amazon Prime Gaming provides download codes for different platformsso, depending on the game, it can be downloaded on Steam or another digital store.
First impressions of Hogwarts Legacy – The game that every Harry Potter fan deserves
Amazon Prime, a most attractive subscription
Still, having Prime Gaming is quite a bargain considering it's included in the amazon prime subscription. This service only costs 36 euro per year and allows you to enjoy other content such as the complete catalog of Prime Video, Prime Gaming and others exclusive offers.
Subscribe to Amazon Prime
Amazon Prime, which was created as a subscription to enjoy free shipping from the giant, has evolved in recent years to become the most profitable, with cheaper plans such as Prime Studentthe subscription for students half-price, including a 90-day free trial. Just a few days ago, a gift was offered for Prime users that you can't refuse.
join the conversation