New reinforcements arrive for Orestes and Rafa. Adriana Torrebejano, Juan Ramón Lucas, Silvia Alonso and Víctor Palmero are the new guests of 'Pasapalabra', in charge of helping the contestants having fun with each one of the tests.
Adriana Torrebejano is already an expert in the contest due to the frequency with which she visits the set. This time she arrives with a premiere as spectacular as 'Cristo y Rey', in ATRESplayer PREMIUM. The actress plays Chelo García Cortés in this series.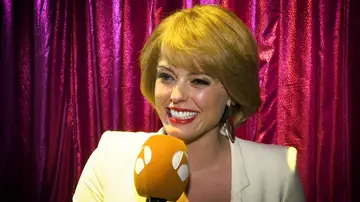 Juan Ramón Lucas has always described himself as a storyteller. A journalist by profession, his recent career has been linked to Onda Cero since 2015, first with 'Más de uno' and then with 'La Brújula', until September 2022.
Silvia Alonso will also tell Roberto Leal about her new projects. On Antena 3, the actress has participated in series such as 'Loving is forever', 'Without identity'. 'Velvet', 'Looking for the North' and 'Times of War'. And we've seen her in movies like 'Lord, give me patience' or 'Until the wedding do us part'. In 'Pasapalabra' she also showed us that she is pure sensuality, moving like Beyoncé in 'Single Ladies'.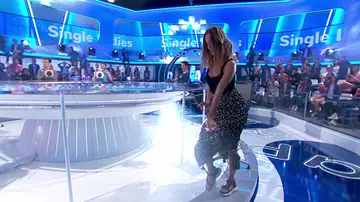 And Víctor Palmero is still in theaters with the movie 'Todos lo hacen'. With a leading role in the series 'Con el culo al aire', on Antena 3 he has also tried the experience of 'Tu cara me suena', getting into the shoes of C. Tangana to sing 'Un veneno'.