Suara.com – The appearance of Kaesang Pangarep and his wife, Erina Gudono at the inauguration ceremony of Pracima Tuin Park, Mangkunegaran Temple caught the public's attention.
Erina Gudono, wife of Kaesang Pangarep, looked elegant wearing a long white kebaya combined with batik cloth and a shawl.
Kaesang Pangarep's treatment of Erina Gudono was also in the spotlight, one of which was when President Joko Widodo's youngest son wiped his wife's sweat.
At that time, Erina Gudono was trying a drink and asked for a tissue to wipe her husband's sweat. Kaesang Pangarep then swiftly wiped his wife's sweat.
Also Read: Asked about his honeymoon, Kaesang Pangarep is shy about hiding behind his wife
However, some netizens actually focused wrongly on Erina Gudono's manners when drinking at the event.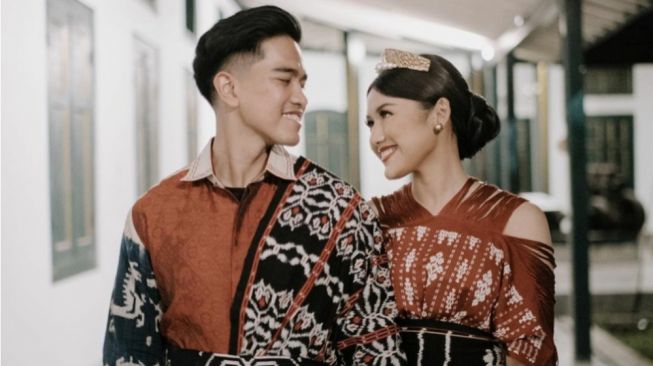 Kaesang Pangarep and Erina Gudono (Instagram/@erinagudono)
This is because Erina Gudono drank many times in a standing position. Netizens regret the appearance of Kaesang Pangarep's wife, who actually doesn't understand proper drinking etiquette.
"But the drink doesn't sit down first sis, it's a shame," said @abyansarfaresab ***.
"Why do you keep drinking while standing for a long time, sorry just reminding you," added @meme*.
"Cook and drink standing," continued @eva *.
Also Read: Kaesang is shy about being called romantic and often says 'I love you', hides behind Erina's back
"Sit while drinking," added @barbieshine**.