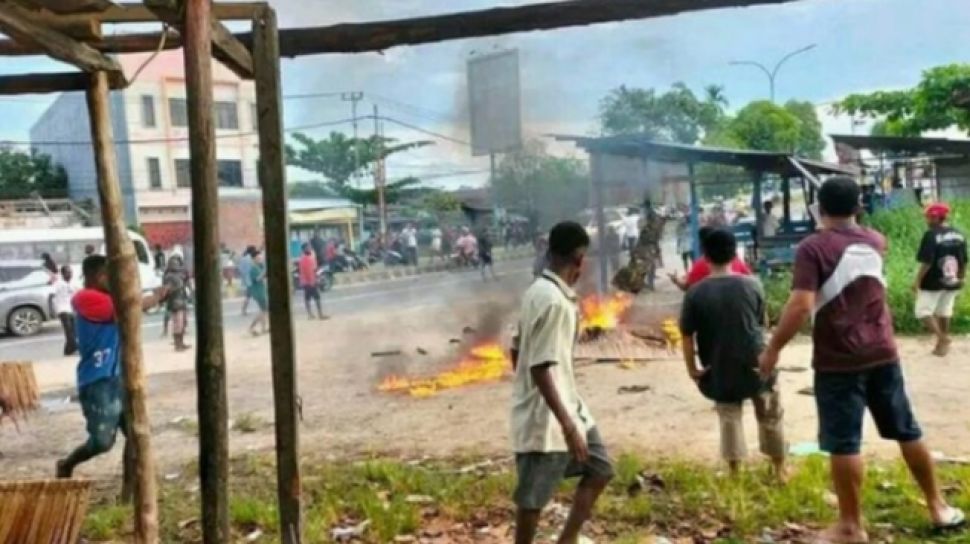 Suara.com – A woman in Sorong, Southwest Papua became a victim of vigilantism by local residents. The woman who was wearing this negligee was tragically burned alive to death at around 06.30 WIT.
The police who were on guard there immediately secured the crowd while helping the burnt woman. As a result of the vigilante action, the woman died from burns of up to 90 percent. Check out these complete facts.
1. Suspected kidnapping gang
The widespread issue of child abduction in the Sorong Manoi District, Southwest Papua has made many residents fearful of their children, so they are affected by this issue.
Read also: ODGJ man in Makassar beaten up by residents because he was accused of kidnapping a child
Reportedly, many residents suspected this woman as one of the kidnapping gangs because she often walked around residents' homes.
2. Had been paraded around and stripped naked
The public's suspicions grew even more when a provocateur appeared who deliberately made the atmosphere worse. Without hesitation, the mob that was near the woman immediately attacked the woman and were shouted at with the words "Kidnapper, kidnapper".
Needless to say, the local community paraded the woman while naked. As a result, many local residents witnessed this heinous act.
3. Persecuted by many mobs
Also Read: The House of a Papuan Journalist Was Terrorized by a Bomb, This Becomes the Second Terror Event Experienced by Victor Mambor
Not only being paraded around the district, this woman was also abused by many mobs so that she did not have time to take shelter because she was attacked by many people.
4. Burned alive and died from burns
The procession of residents with women was carried out to the area of ​​Kilometer 8 Lorong II, Klasabi Village, Sorong Manoi District, Sorong City. Once again, the mass carried out this heinous act by pouring gasoline on the woman's body and setting the fire on fire so that the woman was burned alive without anyone helping her.
Police officers who were around there and knew about the incident immediately arrested the crowd, but unfortunately the woman's life could not be saved because of the burns she suffered.
5. The police have 3 provocateur identities
As a result of this incident, the West Papua Regional Police sent a team to investigate the allegation.
"Yes, it's true that the victim was burned and this resulted in the woman's death," said Head of Public Relations of the West Papua Police, Kombes Pol Adam Erwindi.
The West Papua Regional Police also claimed to have pocketed the identities of 3 residents who were suspected of being the provocateurs of this woman's burning.
Unfortunately, the issue of this woman's involvement in the kidnapping gang is a hoax.
Contributors : Dea Nabila