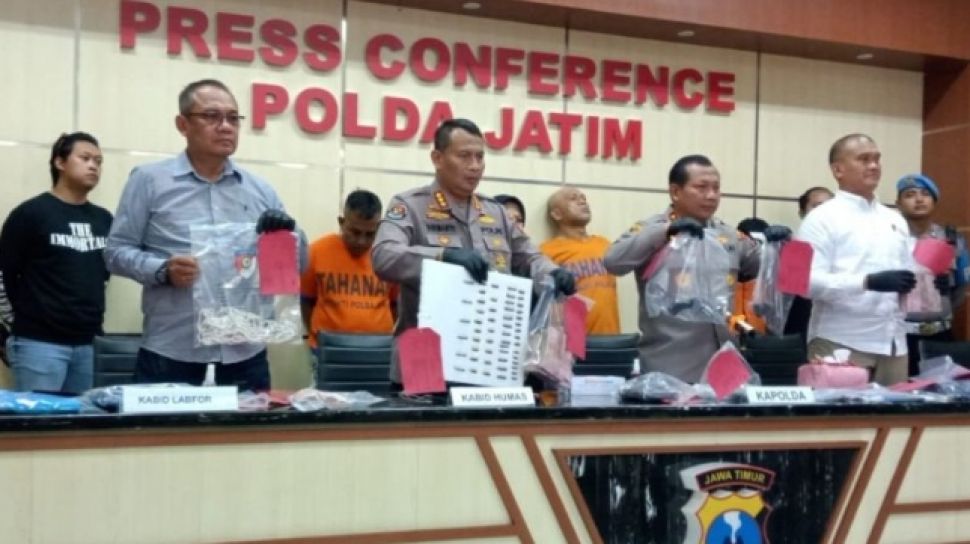 Suara.com – The East Java Regional Police (Polda Jatim) finally succeeded in uncovering a robbery case at the official residence of the Mayor of Blitar Santoso, on 12/12/2022).
The robbery is said to have been carefully planned. The gang of perpetrators numbered five people, while three perpetrators were arrested. The three perpetrators namely MJ alias NT (54) a resident of Lumajang, ASM (54) a resident of Cengkareng, West Jakarta and AJ (57) a resident of Jombang.
"Thank God, thanks to our prayers, we were able to arrest all three perpetrators of crimes at the Blitar Mayor's office," said East Java Police Chief Inspector General Toni Harmanto, during his release at the East Java Regional Police, Thursday (12/1/2023).
Toni explained, currently this case is still in the process of being developed and pursuing other perpetrators. In pursuit of the three perpetrators, the Jantras Team from the East Java Regional Police also arrested a DPO who was involved in the 3 kg narcotics case which was uncovered by the Tanjung Perak Port Police. (ANTARA/Hanif Nasrullah/Arif Prada/Ardi Irawan)