This tablet has three years of security updates and will receive Android 13.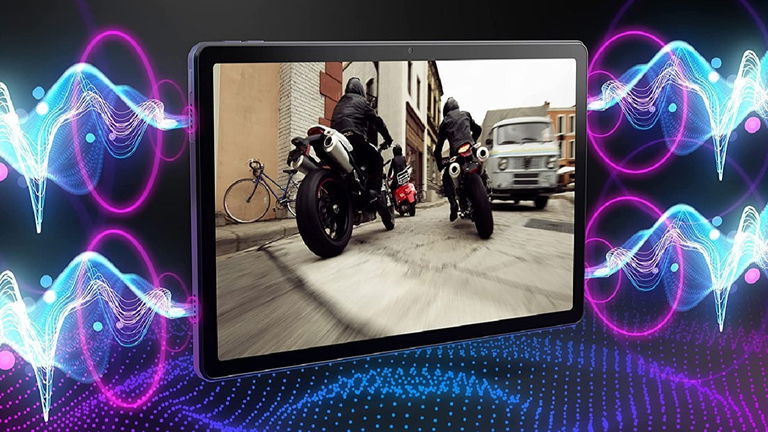 The Lenovo Tab M10 Plus is ideal for watching streaming series and movies
join the conversation
When it comes to Android tablets there is an undisputed leader, Samsung. However, it is a market that is going down and that is why many manufacturers have abandoned it. Now, there are brands like Lenovo that continue to launch tablets, although they focus more than anything on the low and medium range. With that said, we have to talk about the Lenovo Tab M10 Plus. It is on sale again and has a 19% discount in Amazon.
If you are looking for a tablet that is cheap, powerful, with a 10-inch screen and a long battery life, then you can't miss the Lenovo Tab M10 Plus. Furthermore, it is compatible with Lenovo Precision Pen 2. This tablet has a recommended price of 209 euros, but now it can be yours for less than 170 euros.
Lenovo Tab M10 Plus (3ª Gen)
Save 40 euros buying the Lenovo Tab M10 Plus on Amazon
The Lenovo Tab M10 Plus is ideal for browsing the internet, watching movies and series, playing games and even reading. Regarding the latter, it has a special reading mode that simulates the color matrix of the pages of a book and helps maintain concentration. Moreover, it comes with Google Kids Space installed. It is a children's area that helps children discover, create and grow.
At the hardware level, it is a tablet that is very good for an entry-level one. Has a 10.1 inch IPS screen (2000 x 1200 pixels), one processor MediaTek Helio G80 8-core, 4 GB of LPDDR4x RAM, and 64 GB of storage expandable via a microSD card up to 1 TB. To highlight the battery that, according to Lenovo, offers up to 14 hours of web browsing.
Lenovo Tab M10 Plus (3ª Gen)
You can get the Lenovo Tab M10 Plus for just 169 euros (you save 40 euros). Is a unbeatable price and more if we take into account that it has a score of 4.6 stars out of 5 on Amazon. If you prefer a tablet that has a smaller screen you have to check out the realme Pad Mini. It is available in the realme store for 179.99 euros.
join the conversation