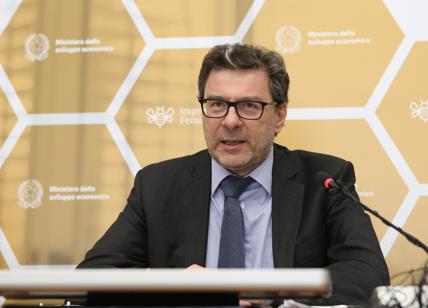 GIANCARLO GIORGETTI MINISTER
Giorgetti announces the new Aid. Nadef, 21 billion for fighting the energy crisis
The new decree helps against the expensive energy will be approved tomorrow evening in Cdm. This was reported by the Minister of Economy Giancarlo Giorgetti before entering a hearing at Montecitorio to report on the Nadef to the Special Commission.
Energy, Giorgetti: "Price monitoring for other interventions"
"The trend of energy prices and their impact on businesses and households will be monitored on an ongoing basis in the first months of 2023. This will make it possible to assess, at the latest when preparing the next Defthe need for further interventions and the contextual definition of the financing methods ", he commented Giorgetti.
"I hope that these measures can soon be strengthened", he added, "by the package of proposals of the European Commission currently under discussion, which contains rules for joint purchases of gas, measures to combat the volatility of energy prices and emergency solidarity mechanisms for procurement, as well as the possibility of introducing a pricecap on gas transactions. The results of the meetings held at the end of October in Europe highlighted the space for an agreement which, if reached in a timely manner, could contribute significantly to protecting families and businesses and safeguarding global competitiveness. of European Union".
Dl Aiuti, Giorgetti: "Confirm measures and fuel discount"
"With the next decree-law, the measures that recognize extraordinary contributions, in the form of tax creditsequal to a share of the expenses incurred for the purchase of electric energy e natural gas. Furthermore, the reduction of the excise duty rates on gas, diesel fuel, Gpl e natural gas used as fuel; for the latter, the 5% VAT reduction will be confirmed until 31 December ".
"In that case, the resources reimbursed from the European Union ", added the Minister of Economy, "they can be reallocated to a special fund, intended to finance further measures to combat the increases in energy prices".
Subscribe to the newsletter