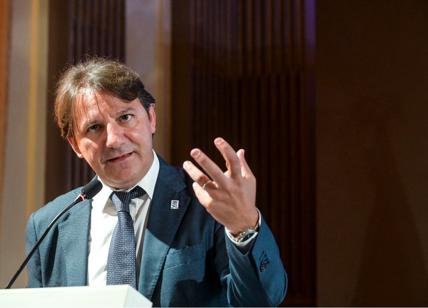 Pasquale Tridico, president of the INPS
Pensions, Tridico: "Pnrr can be a driving force for the labor market, especially in the South"
The president of the Institute, Pasquale Tridico, today presented the XXI INPS annual report in Palermo. "We spent about 60 billion euros for Covid services (layoffs, bonuses for the self-employed). We keep saying that the 65 percent of the citizenship income goes to the South, but let's forget to say that 70 percent of Covid services went to the North. "This was stated by the president of the Institute, Pasquale Tridico, in Palermo for the presentation of the XXI INPS annual report. "Also for a factor of honesty towards many citizens of the South, we must look at the expenditure of the INPS as a whole and not at the 7.6 billion that a year is spent on citizenship income", he added.
Pensions, Tridico: "In the South, 65% of citizenship income"
"All these reforms are geared to a just principle, guarantee a certain flexibility in leaving, while remaining anchored to the contribution model. We were also oriented towards this during the Draghi government. So, if we go in this direction – then the policy will decide – it seems to me that we are quite in line with what we were doing before ".
"The investment factor offered today by the PNRR could be, especially in the South and in cities like Palermo, a driving force for solving the structural problems that our labor market has". A country in "strong recovery in 2021, in employment and economic growth". This is what emerges from the XXI INPS annual report, which also reports "one fragmentation of the labor market in terms of employment, precariousness and low wages "." We report a third of workers earning under a thousand euros and also a figure of 22 per cent – a historic peak – of fixed-term work ", says the national INPS president, Pasquale Tridico . "These are problems that we also encounter with respect to the transition to the exit from the labor market, or towards retirement, with lower and lower incomes ", he adds.
Subscribe to the newsletter