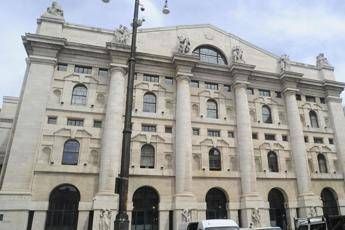 Very slight rebound for Piazza Affari, again close to 21 thousand points, at the beginning of the week, after the red turns of the previous one. Strong expectations among investors for the speeches of Fed Vice President Lael Brainard and chief economist of the ECB Philip Lane, from which the new moves of the American and European central banks can be understood.
The Ftse Mib closed gaining 0.06%, at 20,912.96 points. The spread between German BTPs and Bunds is down sharply, which is around 235 basis points, down by more than 10% after rumors about a possible green light from Germany to further European common debt to tackle the energy crisis in the 'EU.
On the main list of Piazza Affari, the newfound tranquility on government bonds is good for several banks, with positive results for Unicredit (+ 1.76%), Banco Bpm (+ 1.88%) and Intesa Sanpaolo (+ 0.12%) ). On the other hand, Atlantia was negative (-0.62%), on the day in which the full voluntary public tender offer of Schema Alfa was launched. Negative results also for Eni oil (-0.49%) and above all Saipem (-4.21%) with the Brent and WTI indices down after the increases of recent days, following the decision to cut production by producers of crude oil from Opec +.
At the bottom of the list also Tim (-2.99%) and Stm (-2.12%), in the wake of the negative trend of all the companies active in the semiconductor sector at the international level. (in collaboration with Money.it)