In many municipalities the charging stations are sprouting like mushrooms and in more and more places along the highway you see yellow Fastned roofs or white Ionity columns appearing. With an abacus under the arm, we take stock.
1. The Netherlands has more fast charging stations (3172 units) than highway kilometers (2474 km).
2. The next milestone is to exceed the number of gas stations (4,147).
3. The Tesla Model 3 is the most common EV in the Netherlands. The Mitsubishi Outlander is still number one among the PHEVs.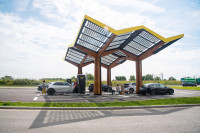 4. The number of fast chargers in the Netherlands exploded from 755 to 3172 in 5 years. South Holland is the province with the most fast charging stations. Range stress hits the fastest in Zeeland.
5. When the first fast chargers appeared in 2011, the ultimate goal was for the electric driver to be able to cross the whole of the Netherlands in one day.
Facts about Chademo and CCS plugs
6. First there were two fast charging plugs: Chademo and CCS. In Europe, CCS became dominant and now you see more and more fast charging stations with only a CCS connector.
7. Who are potentially the Chademo cigar? EV drivers with a Nissan Leaf, the very first Kia Soul EV, a Lexus UX 300e or a Mitsubishi Outlander PHEV.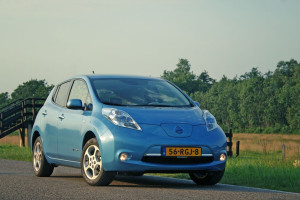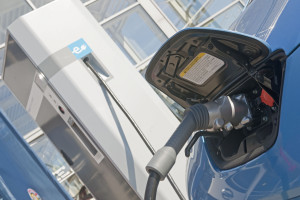 8. Chademo is short for 'CHArge DE MOve', but it is also a pun on a Japanese expression for 'Would you like a cup of tea?'.
9. The most powerful fast chargers combat heating in their charging plug by pumping coolant through the charging cable to the connector.
Are you a fan of car facts and news?
Sign up for our free newsletter!
Netherlands versus Europe
10. About 30 percent of all charging stations in the European Union are located in the Netherlands. Side note: EV country Norway is not part of the EU.
11. The Netherlands has more alpaca farms than Cyprus and Malta charging stations.