'The Wife' became a television success in Italy, sweeping over seven million viewers in its final chapter. Some data that does not surprise us because the story of Maria has also conquered thousands of people in our country. Overcoming, courage and strength, those are the words that define the story of the protagonist.
If you have not yet seen this exciting story, do not continue reading because it may contain spoilers. We review the moments that have moved us the most in 'The Wife'.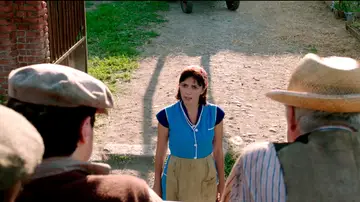 The fiction set in the 70s, has as its main character a hard-working and honest woman who has to sacrifice herself for her family by agreeing to marry a landowner from the north. Despite being in love with another man, whom she has not seen for years, the young woman accepts the marriage.
Everything changes when on her wedding day she discovers that her marriage is by proxy and that she is not really going to marry Vittorio, but rather her nephew Italo, whom she has never met. The young woman moves to northern Italy to start a new life and there she meets the rejection of her husband, a tormented man who lives anchored in the past by the memory of her first wife who disappeared under strange circumstances.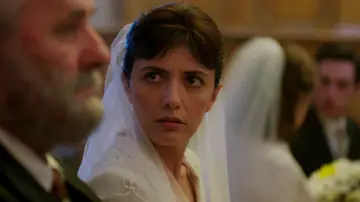 An exciting love story
Against all odds, María feels attracted to her husband, but in the first chapters we see how the young man does not want to be close to her and suffers from her rejection. In addition, Italo has a son that he hardly pays attention to and that he does not know how to take care of. Immediately, María takes care of the little boy and together they create a very special bond, the young woman becomes a mother to him.
Maria gains Italo's trust, and the glances between them begin to be inevitable. One day, the police appear at the farm to inform the young man that they have found a body, that of his first wife. Italo collapses, and is about to do something crazy, but Maria manages to stop him from taking his own life.
There, in the middle of the farm, they live their first love encounter. When the two seemed to be closer than ever, Maria discovers that her brother is very ill and must go to Calabria. Italo asks her not to come back, leaving Maria's heart broken that she leaves without looking back.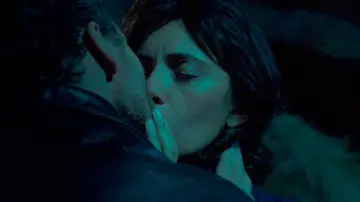 The reunion between Antonio and Maria
To Maria's surprise, when she returns to Calabria she discovers that the great love of her life has returned, Antonio Lo Bianco, but Maria's feelings are no longer the same. The young woman spends some time in her town despite having promised Paolino that she would return with them. During her stay, the young woman gets closer to Antonio to the point that they even kiss.
However, a turn of events brings Maria back to the farm: Italo's return. Her husband goes to Calabria to look for Maria, seeing that her brother is already recovered. And the young woman does not think about it. Italo wants to give himself a second chance at love and the couple lives the best months of his life.
Looks are deceiving
However, the arrival of Antonio does not bring anything new for María. The young man insists on destroying her life and he will do so by influencing his brother, whom he leads to a bad life. Maria's pregnancy brings happiness to Italo and the young woman, but she will soon be cut short by Vittorio's death.
Antonio cannot bear to see the happiness that exists between Italo and María, so he causes a fire that ends the young man's life. Now María must fight for custody of Paolino, fulfill her husband's dream and confront Antonio, her first love: a selfish man who only looks out for his own interests and who manages to drug María to keep her under control and win her affection. and darling
Maria soon realizes Antonio's true intentions and that he is responsible for Italo's death. Maria faces many adversities, the loss of loved ones, social inequality. The young woman will fight to the end to recover her life and do justice.
If you have missed it or want to see it again, relive this exciting story that has conquered millions of viewers around the world in ATRESplayer PREMIUM.