Maria's life has taken a 180 degree turn after the fire at the farm. The young woman is broken after Italo's death. Her husband is gone and she can't help but miss him.
Maria refuses to accept any kind of help. Now she is the only family that Paolino has and she wants to stay by her side. She is also looking forward to Italo's baby.
After a strong argument with her brother, María is weak and the doctors have to treat her. The young woman finally relents and she is admitted to the hospital. Maria leaves Paolino with a friend.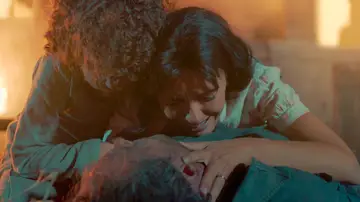 However, his hospital stay is much longer than he thought. Her brother and Antonio do not separate from her, but the strong medication that she is receiving from her makes her sleep a lot.
When he manages to leave the clinic, he discovers that everything has changed and that Paulino is no longer where he left him.