Derin, about to lose her mind. She is unable to suppress her jealousy upon discovering the kiss between Asya and Volkan and learning that her husband has bought a house in Ali's name.
The young woman totally loses her temper and shows up at Asya's house yelling at her to get out of the car.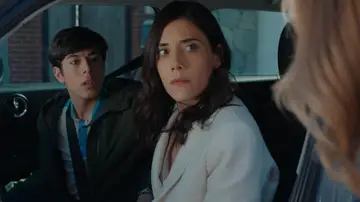 In the next chapter we will see how hours before Volkan arrives at his ex-wife's house and believes that she and his Ali have disappeared, Asya gets out of the car to talk to Derin, despite the insistence of her son who begs her to do not do it.
The two women in Volkan's life get into a heated argument and Derin ends up threatening the doctor: "I'm going to kill you with my own hands."
How far is she willing to go?
What is clear is that Asya is not going to stop with her revenge and has a plan that she believes cannot fail. While she and Ali are still missing and everyone accuses Derin as the main suspect.
Find out how this story continues on Sunday with a new episode of 'Infiel' on Antena 3.