The fire at the farm has turned Maria's life upside down. The young woman refuses to accept any kind of help after the death of her husband. Her pain is immense and she just wants to be with Paolino.
Things get complicated when Maria faints, she is pregnant and her health is weak. The young woman agrees to do some tests and she is admitted to the hospital, but her stay in it lasts longer than she thought and when she leaves the center she discovers that Paolino is not where she left him.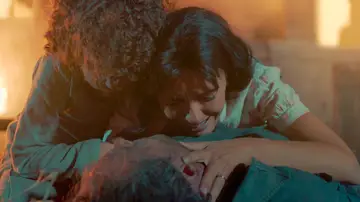 His brother tells him that the little boy has suffered a very strong crisis and that he has been admitted to a center. When María goes to see him, the little boy is very changed and begins to move heaven and earth to get him out of there.
Also, as if that were not enough, Maria has discovered that Antonio is responsible for Italo's death since it was he who caused the fire. The young woman confronts him, but Antonio has everything tied up.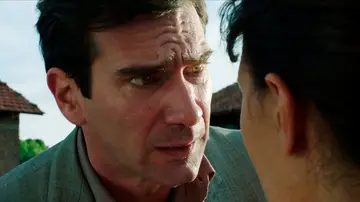 María goes to the farm when she discovers that bulldozers are about to destroy her house: "Antonio has ordered us to tear it down," says one of the workers.
The young woman puts herself in the middle, but one person is not enough. Maria cannot stand for long because she is in the final stretch of her pregnancy.
From one moment to the next, her friends arrive at the farm to support her: "We are all here, Maria," says her friend. All the villagers line up to prevent her house from being collapsed and Maria bursts into tears. Nobody forgets all that she has fought and she is not alone in these moments.
María already knows the kind of person Antonio is and wants him to pay for all the harm he has caused her. Relive this moment in the video above!