This Thursday 'El Hormiguero 3.0' was visited by one of the most beloved players in our country: Joaquín Sánchez. Despite the fact that last year he announced that he was going to be the last, the player continues to play even though he has announced on the program that "the intention is that this is the last year."
During his visit to the program, Joaquín has given all the details of his new program that will premiere very soon on Antena 3 and has revealed the guests he will interview: Pedro Duque, Los Morancos, Mercedes Milá or Vicente Vallés will be some of the faces that will help the footballer to find his new profession.
In addition, the player has put himself in the shoes of Pablo Motos and has appeared on the program for a few seconds, starring in a moment on 'El Hormiguero 3.0'.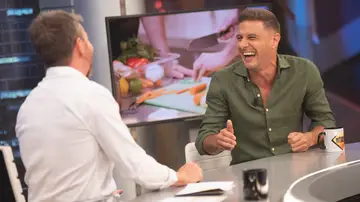 The trolling of Joaquín Sánchez to Pablo Motos
Before the premiere, Marron wanted to test the guest in a Russian roulette made with water balloons. In it, Pablo Motos and Joaquín had to risk as much as possible and try not to get wet. The skill of the participants with the cutter blade allows them to break a single layer of latex without affecting the interior ones, but who will have won?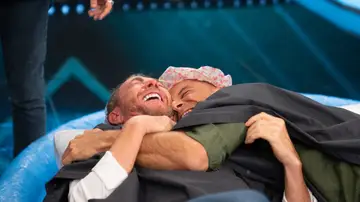 Tamara Falcó… is getting married!
The collaborator has given all the details of her wedding after announcing her engagement. Tamara Falcó marries her boyfriend next year, but she has revealed the exact date!
He has also told how the marriage proposal went: the day of the fast and in tights. And he has also told how her family has reacted to hearing the news.