Maria has managed to do justice. After the declaration of his brother at the last moment, Antonio enters prison. He was to blame for Italo's death because he caused the fire at the farm.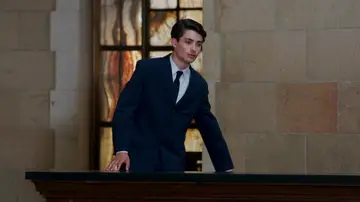 In addition, Italo and María's daughter was born and the young woman was very clear about the name she would give her: Victoria, in honor of Vittorio because thanks to him she met her husband and the little girl came into the world.
After continuing to fight, María has managed to gain custody of Paolino and, together with her friend the doctor, goes to look for him at the center. The little boy yells "mama" to Maria and she beams with happiness.
María is clear about what she will do with the land: build a cooperative. It was the dream that she had with Italo and thanks to everyone's help she will make it come true. Relive the ending of 'The Wife' in the video above!