Ömer has left the chicken coop and has decided to get away from his brothers. The young man wants a better life and leaves after Emel burned all the money Akif had given him in exchange for withdrawing the complaint against Berk.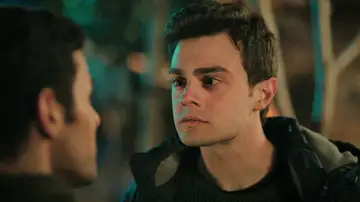 In the next chapters… we will see how Kadir, Asiye and Emel are very worried about not knowing where Ömer has gone and even the youngest of the family feels very sad believing that her brother has left because of her.
We will discover that Ömer goes to Ayşe's house, his new friend from high school, and he will be very happy with his new life. Is he starting to have feelings for his new friend?
In addition, Akif will take advantage of the situation, telling him that he is different from his brothers, and will propose an offer that he thinks he will not be able to refuse.
On the other hand, we will see how Asiye will not trust Doruk's intentions, but he will promise to change and be a good person so that she trusts him and wants to be his girlfriend. Will she get it?
Find out, on Monday and Tuesday, in the next episodes of 'Hermanos' on Antena 3!