Mari Carmen has reached the decisive moment of 'I see how you sing': she only has two mysterious singers left. With many doubts, she has decided to bet on the breakdancer and discard the showman. And it has been a success!
I needed it after the two consecutive failures with the butcher and the surfer.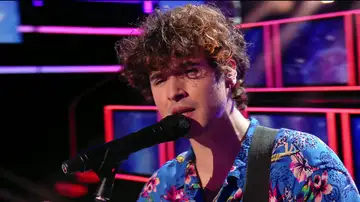 The contestant has done very well in following Ruth Lorenzo's advice because Darío has gone out of tune with 'Todo de ti', by Rauw Alejandro. Of course, she has shown that she is quite a scenic animal: "I am a dancer, I am a choreographer, I am an artist, I dress up…", she has explained later.
"We love you the same", Ruth Lorenzo has told him despite his roosters. Darío has joked recriminating her that he had been eliminated because of her "boycott". The singer had had a good intuition with this impostor.