Eva Soriano has shocked Roberto Leal after one of the most surreal statements of the afternoon on 'Pasapalabra'. The guest confessed with a humorous tone that she "had been a mother", something that she immediately explained giving all the details.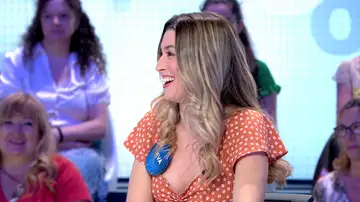 The presenter and comedian has set the bar very high in 'La Pista' where she has faced Alicia Senovilla. We have verified that she has not lost her faculties despite having been away from the program for so long.
Just after Roberto Leal gave the first clue in the musical audition, Eva Soriano was already clear about what song it was about: "I would give everything I have right now that it's 'Baila Morena'", she assured with conviction. The guest has not hesitated to celebrate her victory by letting her hair down to the rhythm of this catchy song. 5 seconds to the blue team!
Mission Impossible? Orestes, forced to catch up with Rafa in the final stretch of 'El Rosco': "I look like Tom Cruise"