Maybe they were doing it for fun, maybe a challenge. But certain challenges can be very expensive indeed. To someone even life.
A stunt among kids could cost a 19-year-old young man dearly from Scorzè – in the province of Padova – who is struggling between life and death. Because in the end, the challenge of all challenges is that: to be able to survive.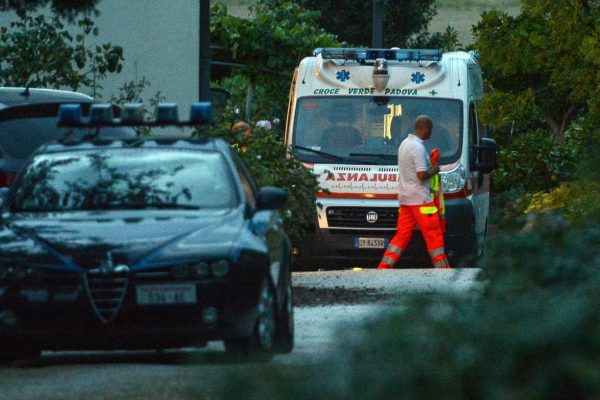 ANSA / ALESSANDRA LAZZAROTTO / ARCHIVE
The boy is now hospitalized in Intensive therapy of the Department of Neurosurgery of the Padua hospital. It all happened on Saturday 6 August, in the evening, around 8 pm in the hamlet of Sant'Ambrogio di Trebaseleghe. The young man was in the car with two friends. They were on a Mitsubishi pik-up to spend Saturday night together. According to the first reconstructions of the investigators, at a certain point the 19-year-old from Scorzè – who was sitting in the back seat of the vehicle – would have leaning out of the window excessively. The fact is that at the height of a curve he flew out of the cockpit, going to fall violently on the asphalt. The other friends immediately realized the gravity of the situation. They blocked the car and called for help. In addition to the Carabinieri from the local station, a Suem 118 ambulance and the Treviso helicopter rescue service arrived. The injured was stabilized and helicopter transported to the hospital in Padua. The 19-year-old unfortunately has due to the violent impact with the asphalt reported a severe head injury: his conditions – according to what was said by the doctors of the hospital in Padua – are very serious.
The boys, in all likelihood, were traveling at quite a brisk speed on a stretch of road full of curves. In fact, it is difficult to hypothesize that the young man could have even flown out of the window if the speed had been moderate. The accident was heard by all the inhabitants of the area who, in fact, poured into the street to understand what had happened. Only the weekend before, a tragic fate had taken away two other very young girls: the two sisters Giulia and Alessia Pisanu. The two teenagers – 15 years old one and 17 the other – were overwhelmed by a red arrow at the Riccione station after an evening spent in the Romagna disco Petr Pan with some friends.
Previous articleMarta, 23 stab wounds and lacerated lungs but his attacker is free: "Now I can play the Play" he says

#Padua #crazy #car #ride #friends #year #flies #window