After the harsh events she has suffered, Coral has decided to end her marriage. The young woman bet on Raúl when she found out that they were expecting a baby, but now she feels that nothing makes sense anymore.
Coral believes that she will not be able to be happy with her husband since he does not fulfill her and she thinks that he deserves to have a woman who truly loves him by his side.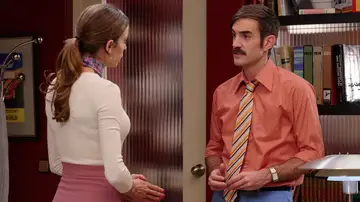 However, the businessman is having a hard time assimilating his breakup… For him, Coral is the great love of his life and he is willing to do whatever it takes to get her back.
Very hurt, Coral has gone to Carmen's house, where the marriage was seeing, to collect her things.
After the talk with Paloma, Raúl has tried to recover his marriage by showing his still wife that his love is still very strong.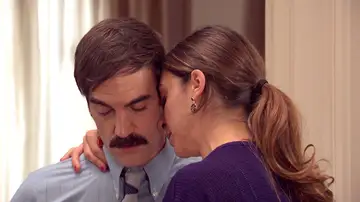 The businessman expressed his feelings for Coral in a few pages, but was never able to share them.
Raúl feels that not having opened up more and conveying his feelings to her has been part of the problem that has caused their separation. "Everything I felt, what I have felt and feel is there", he has recognized his wife.
However, Coral has not wanted to read them because she thinks it will hurt them both even more.
The young woman has begged him to leave things as they are: each one will live their future separately. But Raúl cannot accept it and has told her that they can still start a family together, to which Coral has firmly replied: "I don't want to start a family, I can't".