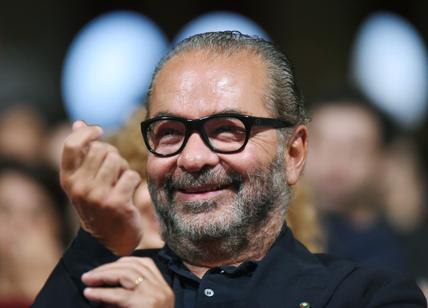 Remo Ruffini, CEO of Moncler
Moncler, revenues up 46% in the first half
Moncler closes the first half of 2022 with consolidated group revenues of 918.4 million euros, up 48% at current exchange rates compared to 621.8 million euros in the first half of 2021 (+ 46% at constant exchange rates) and del + 62% compared to the first half of 2019. The net result of the group amounted to 211.3 million euros compared to the 58.7 million recorded in the first half of 2021also including an extraordinary tax benefit of 92.3 million for the realignment of the tax value of the brand Stone Island.
Group Ebit is equal to 180.2 million euros with an incidence on revenues of 19.6% compared to 92.82 million recorded in the first half of 2021 and a margin of 14.9%. The net financial position is equal to 356.3 million euros in cash (729.6 million at December 31, 2021 and 233.9 million at 30 June 2021), after the payment of 156.4 million in dividends, 48.4 million for the repurchase of treasury shares and 124 , 1 million tax replacement for the realignment of the tax value of the Stone Island brand. To the 30 June 2022, lease liabilities amounted to 739.9 million (710.1 million as of 31 December 2021 and 734.9 million as of 30 June 2021).
"Also in this first half of the year, in a context of strong macroeconomic and geopolitical instabilitywe have exceeded our expectations, recording 918 million euros in turnover and growth 46% at constant exchange rates. We also reported excellent operating margins and solid capital and financial ratios, thanks to the contribution of both brands, Moncler e Stone Island". Like this Remo Ruffini, chairman and chief executive officer of Moncler, commenting on the group's half-year data.
"In a scenario that continues to be characterized by uncertainty and volatility – underlines Ruffini – let's start what for us is the most important part of the year with confidencestrengthened by our strategy and the operational flexibility that has always distinguished us, together with one financial solidity and a clear vision oriented towards continuity strengthening of brands".
This year, the patron of Moncler also recalls, there are also two important anniversaries: 70 years for Moncler and 40 years for Stone Island, "which – he assures – we are preparing to celebrate in the coming months with various initiatives and above all many projects for the years to come, aware that there is no future without a past and that there is no past that is enough for the future ".
Read also:
Center-right, Salvini: "The names of important ministers before the elections"
Draghi disheartened, Grillo sinks Conte, Fedriga opens the Draghi diary
Giorgia Meloni premier? Green light from its international connections
Lauretta of miracles, Boldry returns in search of a seat
Mara Carfagna (sora hesitates) also makes her choice
Piombino, the Russian anti-gas ship is a danger: the green transition stops
Anti-fascist crimes: a date for those who were killed after the war
Obsessive and insistent courtship: that's when it can lead to a crime
Giacomoni: "The Democratic Party wants the tax & spend, FI flat tax and raise pensions"
Financial advisors, market share tripled in 10 years
Hera, in the half-year revenues flew to 8.9 billion, up by 112.8%
Campari returns as a protagonist at Biennale Cinema 2022
Subscribe to the newsletter
#Moncler #war #scary #revenues #profits #fly