We get a new and interesting message that is indirectly related to Nintendo. In this case, we are talking about novelties focused on Atlus.
Specifically, the company has confirmed which have been the most voted games in the survey released a while ago to find out which players were the most requested by fans for remakes. This is what was shared:
Persona 3 and Persona 2 were the two most requested remakes by fans in this year's Atlus consumer survey.
Here you can see the complete top:
1. Persona 3 (Persona 3, Persona 3 FES, Persona 3 Portable) – 78.9%1. Persona 2: Innocent Sin / Persona 2: Eternal Punishment – ​​78.9%3. Revelations: Person – 76.3%4. Persona 4 (Persona 4, Persona 4 Golden) – 74.8%5. Devil Summoner: Raidou Kuzunoha series – 72.1%6. Devil Summoner: Soul Hackers – 69.5%7. Shin Megami Tensei IV: Apocalypse – 66.7%8. Shin Megami Tensei IV – 65.3%9. Shin Megami Tensei: Digital Devil Saga series – 62.4%10. Etrian Odyssey series – 58%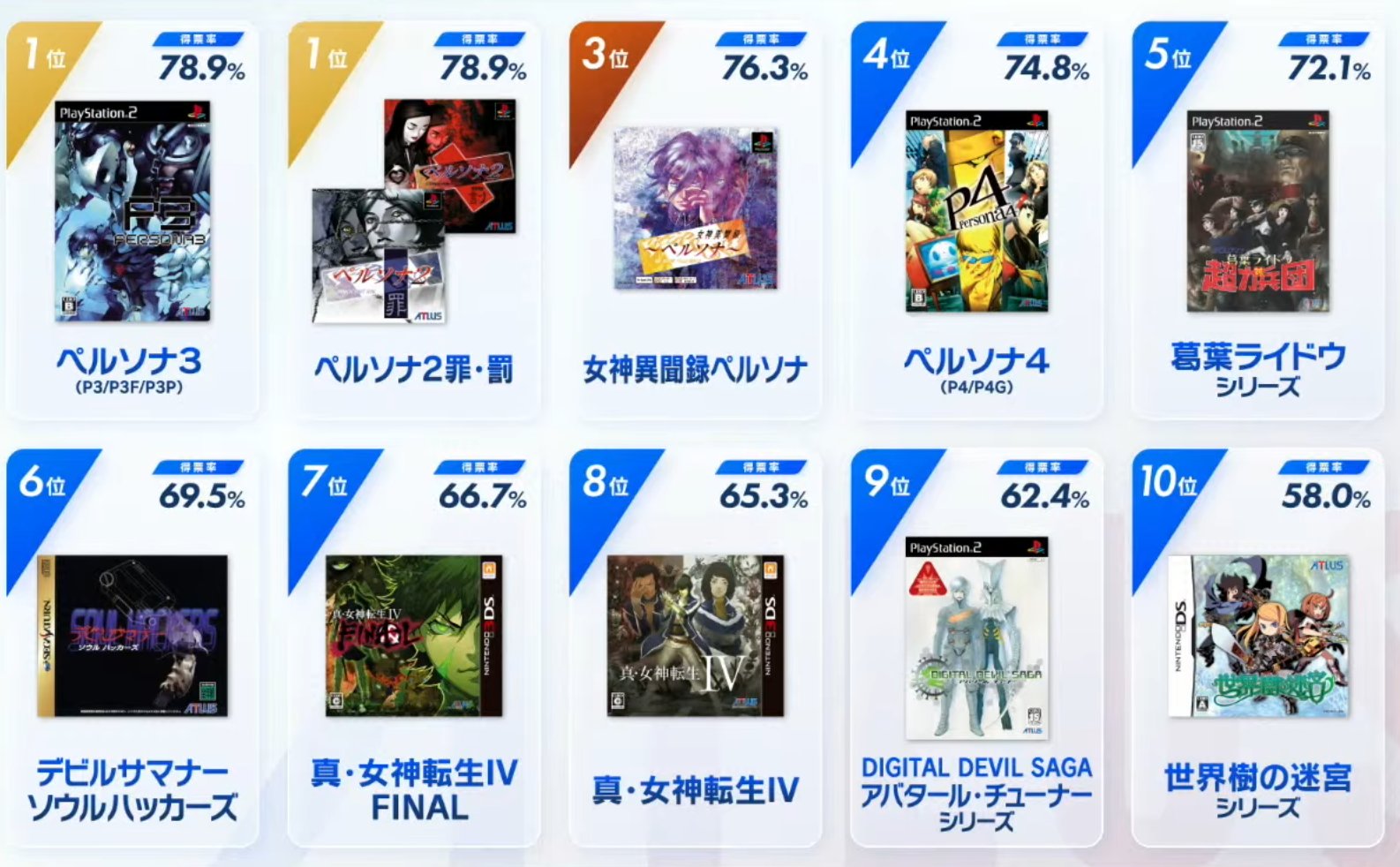 What did you think of the news? You can share it in the comments.
Fuente.