Marina Oliván is the personification of overcoming, and that second chances exist and can be taken advantage of: in the second edition of 'La Voz Kids', the talent from Rioja did not pass the Auditions and, after a year of hard study and preparation, Not only has she managed to pass those Auditions: she has made it to the Final with Aitana's team!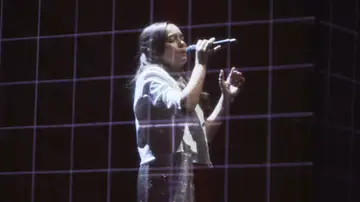 Marina has shone every night and in every performance in which she has put all her soul and feeling. And with each one of them she has not been able to contain her emotion until she breaks into tears. Without a doubt, the Final of 'La Voz Kids' has been the most special moment for Marina, who was going to tell her that, a year after not having passed the Auditions, she would make it to the Final.
Well, surely, his parents will have told him, since they have not stopped supporting and encouraging him at all times, and so has been made known by Marina herself, who has dedicated her performance in the Final to them since, thanks her parents, she has been able to reach the Final. Relive this emotional moment in the video!