again the list of upcoming Nintendo Switch releases it has been recently updated with new games that are on their way to the console. Here we bring you several that have been confirmed today.
As on previous occasions, in the list that we leave you below you can take a look at the games along with their release date, price and details:
Robo Revenge Squad – August 17 – $20 – 2.2 GB of space
Robo Revenge Squad is a cooperative action game for 1-4 players where everything is a weapon. Battle alien robots using Robos made from everyday objects: refrigerators, disco balls, baseball bats and more!
Smoothcade is a lovely modern "clean the screen" arcade game that features 1-4 player gameplay. Recover the lost golden mix through 100 handcrafted levels to jump platforms and solve puzzles with a ton of fruity critters!
You, a legendary retired veteran, must perform one last operation: move up in a megacity ruled by a corrupt conglomerate. You were chosen for this mission due to your distinctive chain hook prosthetic arm and the ability to quickly maneuver and take down enemies. The mission: hunt down a mysterious entity known as "Sanabi" and uncover corporate secrets hidden deep within the city.
Secondly, Alfred Hitchcock: Vertigo has been confirmed for September 27, 2022 on Nintendo Switch in physical and digital format with the trailer below.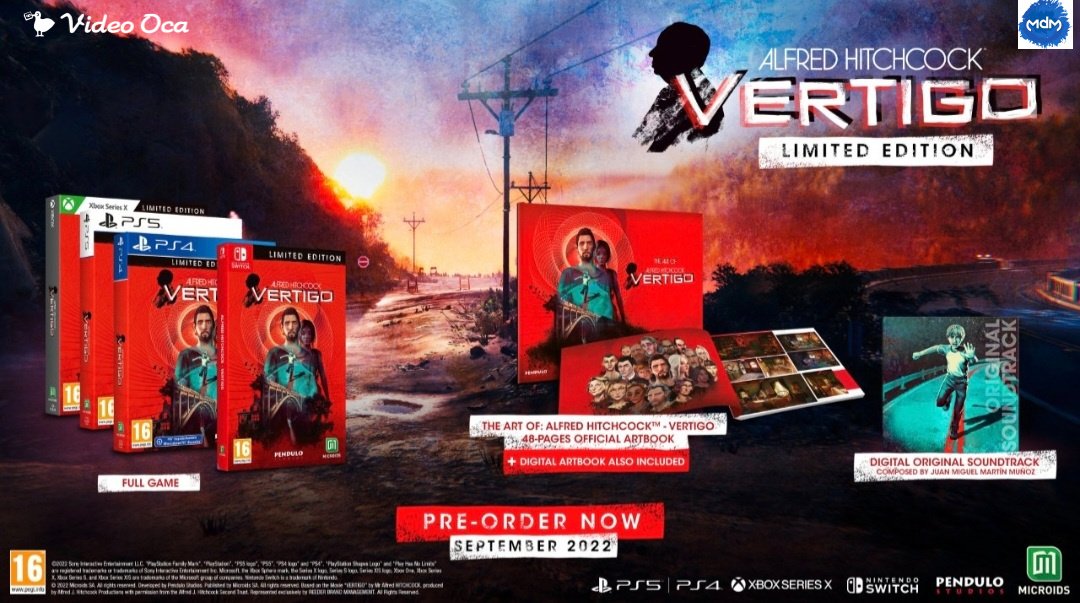 Finally, we have been able to know that visual novels Soukai Tenki y SympathyKiss They will arrive on December 8, 2022 and November 17, 2022 respectively on Nintendo Switch, at least in Japan.
What do you think? Do any of them catch your attention for the Nintendo Switch eShop? Feel free to leave it below in the comments.