Despite starting out somewhat nervous, Pol Calvo grabbed the bull by the horns and put in a superb performance in the Assaults of 'La Voz Kids' with his 'I will always love you'.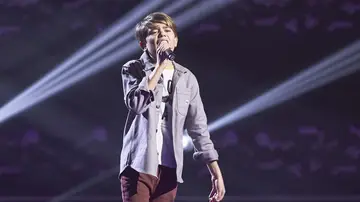 With the last bars, madness and lack of control have invaded the coaches: Nobody knew what to do! Aitana began to bow, Pablo López and Antonio Orozco ran to hug his talent, Luis Fonsi couldn't get up from the shock, Lola Índigo crying…
There was very little assessment as such, the gestures of the coaches and advisors said it all. "I have never seen anything like this in my life," said an astonished Pablo at everything Pol had generated with his voice.
Relive this moment in the video!