Aras's big birthday party has arrived. All his friends don't want to miss the big event.
Derin also attends the birthday, but as an escort for Onur, Derin's new friend who saved her life. Everyone is very surprised as no one could imagine that this mysterious man and Aras have been friends for years.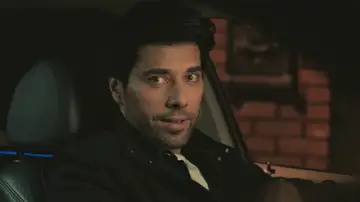 Aras pronounces a few words at the beginning of the party: "I am going to start my new life. I want to introduce you to the love of my life, Asya."
But the big surprise has come after blowing out the candles. Leyla has appeared at the party, accompanied by Ali, trying to leave Asya and Aras in a bad place: "Ali deserves to know when you will get married".
At that moment, Volkan also appears on the scene, unable to take his eyes off Derin and her new friend, and Asya as he is about to make the big announcement.
Asya, challenging Leyla, addresses the guests: "We will be married in two weeks."
Volkan, from the door, is devastated to hear the wedding date. What will he do to prevent it?