Nintendo has announced that it is closing its online store, My Nintendo Store, for a long time due to extensive maintenance work.
My Nintendo StoreNintendo's online store, closes for a good season. The company has announced that the store will remain closed in Europe for about maintenance work that will take longer considerably.
"There is an ongoing My Nintendo Store Extended Support, which is planned to last for several weeks." That is the message that heads the My Nintendo Store website in Spain when you enter it. From the company they have published the following notice: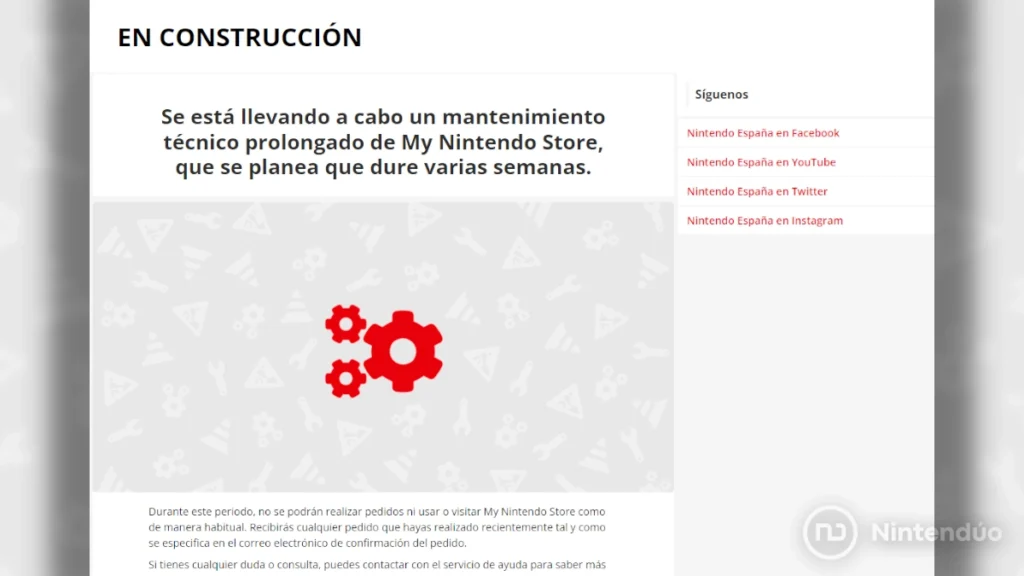 During this time, you will not be able to place orders or use or visit the My Nintendo Store as usual. You will receive any order you have recently placedas specified in the order confirmation email.
The closure is taking place only in Europe, since other official stores such as the one in America are still active. It is possible that you are considering a redesign considerable that it takes more time than usual, or that they are simply trying to improve the user experience. Be that as it may, we will remain attentive to any news.
Fuente