Safiye, Han and Gülben spend an unforgettable day at the beach with their family and friends from the building.
They make sand castles, play board games, take photos and even some girls approach Gülben to ask for an autograph for her new novel: she has become a successful writer!
On the other hand, Anil doubts whether to try to approach Esra again, little Masal sleeps peacefully with the waves of the sea in the background and we discover that… Ceylan is pregnant! She and Han are finally going to fulfill their big dream of becoming parents.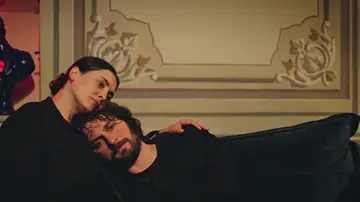 Amid so much laughter and fun, Safiye, Han and Gülben almost forgot one very important thing. The three brothers go to the seashore and there with a soft drink, like the ones their father gave them when they were little, they drink one while toasting Hikmet: "Everything he dreamed of has come true."
Then, Safiye realizes that they still have one thing to do: Bathe in the sea.
Without thinking twice, Safiye and Gülben jump into the sea, despite not having a swimsuit and not knowing how to swim very well: "You have no idea what we are capable of," they tell Han.
The two sisters bathe in the sea feeling free, for the first time, and then Han joins them with an emotional hug where they are once again those innocent children, but now full of hope. At that moment Neriman arrives at the beach and she and everyone else join the Derenoğlu in an unforgettable bath of happiness.