Ali has survived the accident, but for a while she will have to have her leg immobilized.
To help him, Volkan tells Asya that Ali can stay at her house, but Asya says no way, her son is staying with her.
Volkan insists that it is better for him to handle it and Asya tells him that he can do it, but at her house.
All her friends and family go to visit Ali at her house and Derin discovers that Volkan will be staying for a few days taking care of his son at Asya's house.
Dead of jealousy and unable to bear Volkan being so close to her ex again, Derin hides in the bathroom to call Aras and tell her the bombshell news.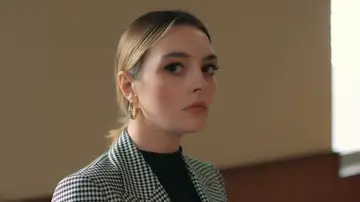 Aras is very surprised to hear the news and especially that Asya hasn't told him while Derin tells him that she can't believe that he doesn't care what he just told her.
"Is it possible that I am trying harder than you to save your relationship?" She tells him without understanding the situation of what is happening.