'Los Cogotones' has been the opposing team that the 'Sindulfos' have faced, and they have not been slow to present themselves in the best possible way… breaking the ice!
It was when Juanra Bonet asked him about the origin of the name and they explained the reason: "I'm the one who has it the least hard", Pablo confessed, flooding the set of 'Boom!' with laughter.
The Navarrese have confessed that they are capable of going to the end to defend their arguments: "Larousse lies", they have assured before the disbelief of the presenter.
This is how this moment has been!
I'm sure you're also interested…
Mission Impossible? Pablo and Ignacio try to save 'Los Cogotones' in the qualifying phase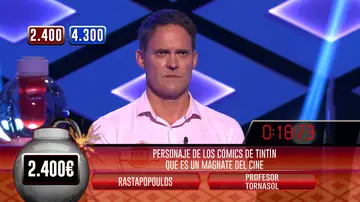 #hard #Pablo #Los #Cogotones #unleashes #laughter #Boom