'Los Cogotones' has attended 'Boom!' eager to have fun and face the 'Sindulfos'. However, the difficulty has led them to stay below minimum. It has been in the fourth bomb where they have been asked where the longest suspension bridge in the world is located.
The red team has used a lot of intuition and they have successfully cut the first two cables. But they have not had the same luck with the yellow, the third that has made the bomb explode immediately.
"It is 721 meters long and is 95 meters above a deep mountain valley," explained Juanra Bonet. The team was amazed when the presenter showed them the image on the screen.
What country are you in? Find out in the video!
I'm sure you're also interested…
"I'm the one who has it the least hard": Pablo, from 'Los Cogotones', unleashes laughter in 'Boom!'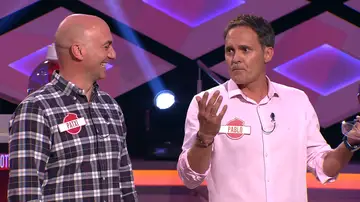 #work #exquisite #engineering #explodes #fourth #bomb #Los #Cogotones