The member of the team has dared to break the ice with a proverb that has unleashed laughter and where he has highlighted the personality of the Aragonese with a humorous touch and without any hesitation.
To do this, he has used the old telephone posters that people put up to earn a few pesetas. Despite his talent for telling jokes that he describes as "very bad" with a Catalan, Basque and Zaragoza accent, he has managed to make the start of the second bomb a success.
Do you want to find out what joke it takes? Do not miss it!
I'm sure you're also interested…
"I'm the one who has it the least hard": Pablo, from 'Los Cogotones', unleashes laughter in 'Boom!'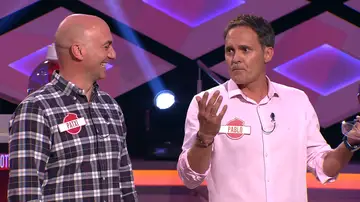 #Vicentes #joke #Sindulfos #explains #profile #Imperterre #Zaragoza