Rosario's visit to 'El Hormiguero 3.0' left quite a few moments, but without a doubt, one of the most outstanding was the stellar appearance of our particular José Luis Martínez-Almeida. Carlos Latre, characterized as the mayor of Madrid, burst onto the set to talk about the recent snowfalls that had hit the city.
The humorous interpretation of the humorist to the sound of 'Frozen' did not leave anyone indifferent. In addition, apart from giving ironic explanations about the climatic phenomenon, he also had time to dance 'Jerusalem' just as the original José Luis did.
A recurring imitation
Carlos Latre's talent knows no limits and on this occasion he added one more person to his wide repertoire of imitations. In fact, some time later he resumed the interpretation of this character… in front of José Luis Martínez-Almeida himself!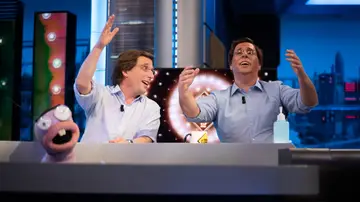 #star #appearance #José #Luis #MartínezAlmeida #Rosario #witness