The singer Rosario visited the set of 'El Hormiguero 3.0' to present her new single 'I tell you everything and I don't tell you anything' with which she returned to the stage after a four-year hiatus.
Rosario became a Platinum guest and made a grand entrance in a convertible car on 'El Hormiguero 3.0'. The singer has already visited the program on more than ten occasions and becomes part of the select club. In addition, Rosario has won the program card and with it we have remembered her best moments in 'El Hormiguero 3.0'.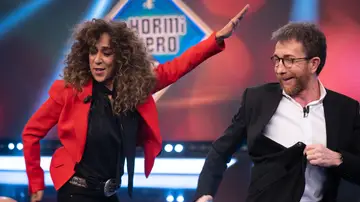 Rosario told during her visit that she was living in Cádiz during the pandemic and that she has set up her own garden. How wonderful!
"I have three very large angels"
Of course, one of the most emotional moments of the program was when Rosario said that she got sick during the recording of her video clip and asked her three "angels" for help: her father, her mother and her brother. "I told my angels that please tomorrow I have to be perfect and with all the strength to record," says the artist. Motos has asked her if she asks them for many things: "I don't stop asking them, sometimes they tell me stop asking what you ask all the time", she has pointed out.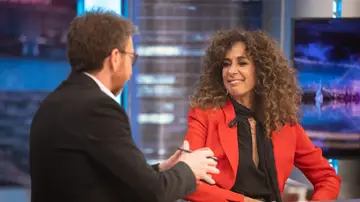 Rosario conquers singing "I tell you everything and I don't tell you anything"
The singer had a very special gift for her visit to 'El Hormiguero 3.0' and that is that, live, Rosario Flores and her band sang 'I tell you everything and I don't tell you anything', managing to win over the entire audience with his dance ¡Momentazo!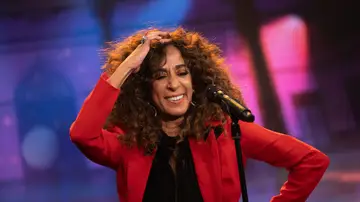 The challenge of Trancas y Barrancas
During her visit, Rosario became the first member of the jury for the new Barrancas game: 'Look who's dancing, backwards'. The challenge is to guess if someone dances well or badly just by their appearance.
The test has shown that. Sometimes appearances can be deceiving. Rosario, yes, had a very good eye with the participants.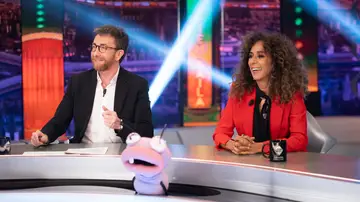 #Rosario #excited #talking #angels #sends #kiss #heaven