"I had never been, in 190 programs that I have been here, so with the water up to my neck", Orestes has recognized. It was his most personal confession after witnessing Rafa's first 24 in 'El Rosco' and experiencing the tension of his last response, the one that could have given him the pot.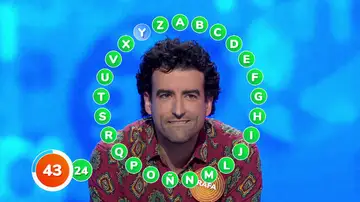 Had Rafa completed his donut, it would have been Orestes' farewell to 'Pasapalabra'. In fact, the contestant from Burgos has assured that he was seeing himself in that situation: that of his farewell, without the reward of the boat and seeing how his rival took him.
Orestes has congratulated Rafa and has faced what was left of his Rosco, since he had options to tie at 24 hits. Discover Orestes's reaction in full!
I'm sure you'll like it too…
Orestes is outdone! The hilarious poem that he dedicates to the guests of 'Pasapalabra'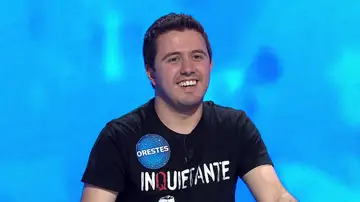 #Orestess #congratulations #Rafa #Rosco #reaction #Pasapalabra