"Every time you get more complicated", Roberto Leal commented to Orestes between laughter and praise. The contestant has returned to comply with the genre that he is turning into his own classic in 'Pasapalabra': the farewell to the guests with a fun kind of poetry.
Orestes has been linking the names of Eva Pedraza, Melani Olivares, Jorge Roelas and Emilio Buale, with an ending as hilarious as it is unexpected. Because it looked like he was getting involved… but no, it was part of his cool joke.
It remains for debate whether he is "a cheek" or "a genius", as the guests to whom he dedicated his previous poem told him.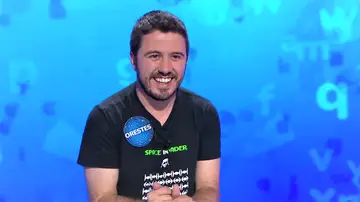 The truth is that Orestes manages to arouse a smile before the tension of 'El Rosco'. Discover his new poetry in the video!
I'm sure you're also interested…
Rafa is one of 1,252,000 euros! Will she be able to complete 'El Rosco' and win the jackpot?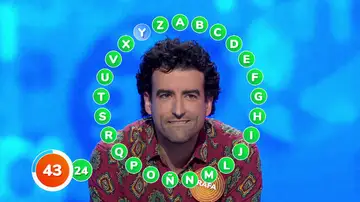 #Orestes #outdone #hilarious #poem #dedicates #guests #Pasapalabra