Impressions of Xenoblade Chronicles 3 for Nintendo Switch, a dark RPG in which we will have to fight for our lives.
Here come our first impressions of Xenoblade Chronicles 3 for Nintendo Switch, the return of Nintendo's flagship RPG. The Xenoblade Chronicles universes collide once again to bring us the third installment of this legendary Nintendo RPG. On this occasion, Nintendo transports us to a much darker place than normal, where the most important thing is not food or water… but life itself. We have already played the first hours of this incredible adventure and we tell you in the impressions of Xenoblade Chronicles 3 what we think.
Video Impressions of Xenoblade Chronicles 3 for Nintendo Switch
fight for life
Of all the worlds that Xenoblade Chronicles has made us visit, the third installment is the one with the most adult and raw story of all: the living beings of the world of Aionios they are in a fight for the collection of lives. People in this place are artificially born as adults. It has an exact life expectancy of 10 years and, as if they were ants, they fight in battles to get these "souls" to increase their battalions.
This leads us to know Noah's story, one more within this hell to which they have become accustomed and that we could consider a kind of sect, but that makes him debate why there is nothing else. It is not surprising that he comes to this conclusion, since he is an Eximio, who is in charge of seeing off the dead before departing to the other world.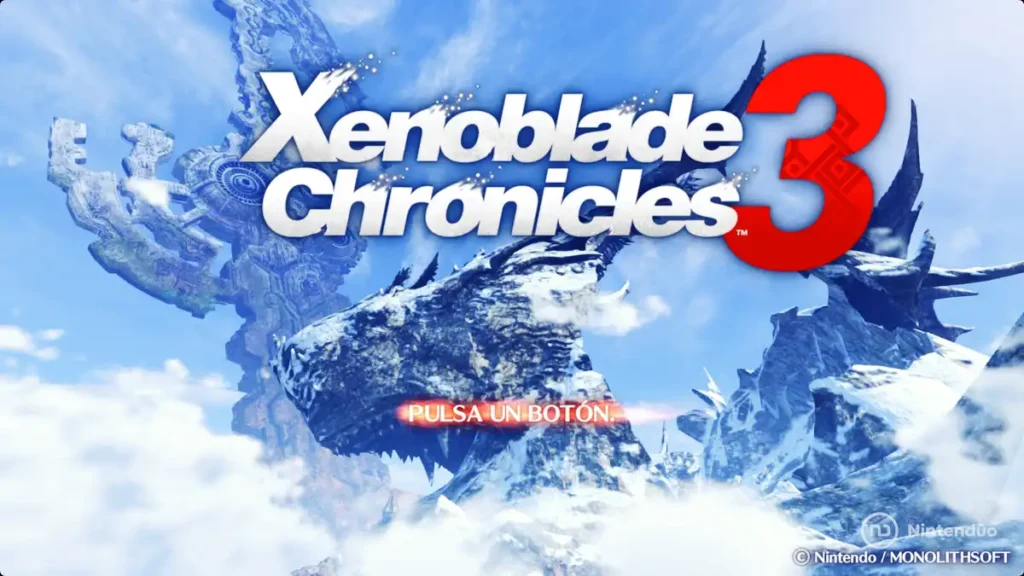 Everything gets complicated when he and his friends receive the power of the Ouroboros, a mysterious force that makes them join three soldiers from the opposing faction. As if that were not enough, the entire world turns against them due to the influence of a mysterious being and they are left with no home to return to.
On one side, we have Noah, Eunie, Lanz, and Riku. On the other to Mio, Sena, Taion and Manana. Each group belongs to opposing factions, but now they must collaborate despite the fact that they have always wanted to annihilate each other. Here begins a journey to get to know each other, settle their differences, understand their way of life and solve the mess they have gotten into.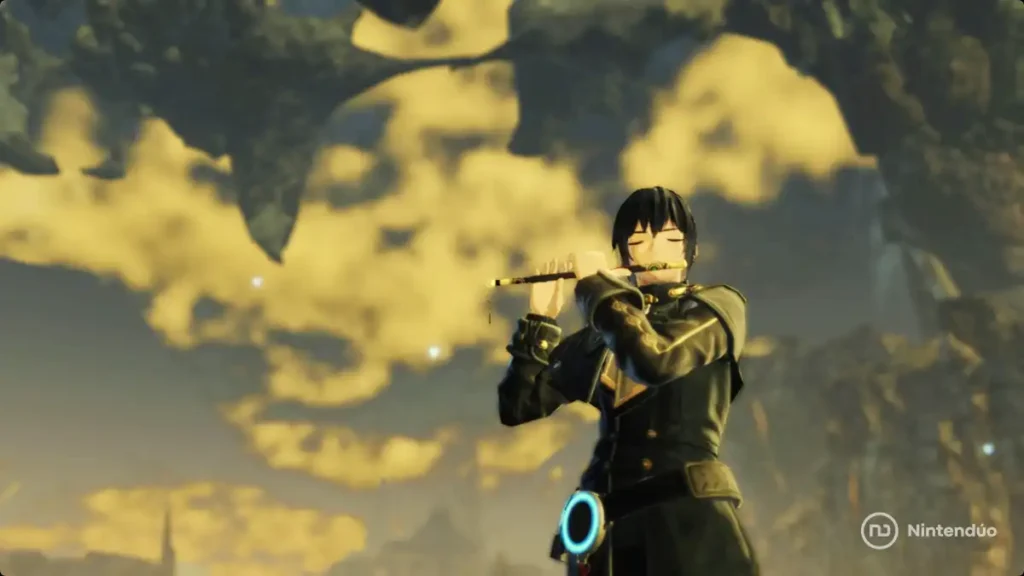 Of course, it is about the most different and innovative Xenoblade Chronicles story we've had so far, with a dark, adult tone that we've loved. At the moment, it seems to us that it has a much more powerful start than the rest of the games in the series.
The protagonists have their pluses and minuses. They move away from the happiness and joy that Shulk or Rex transmitted to get closer to the character of the characters of Xenoblade X, more serious, distant and according to the story they are living. We believe that, of the protagonists, Taion stands out negatively, falling into a cliché of an unfriendly character that we have not finished liking.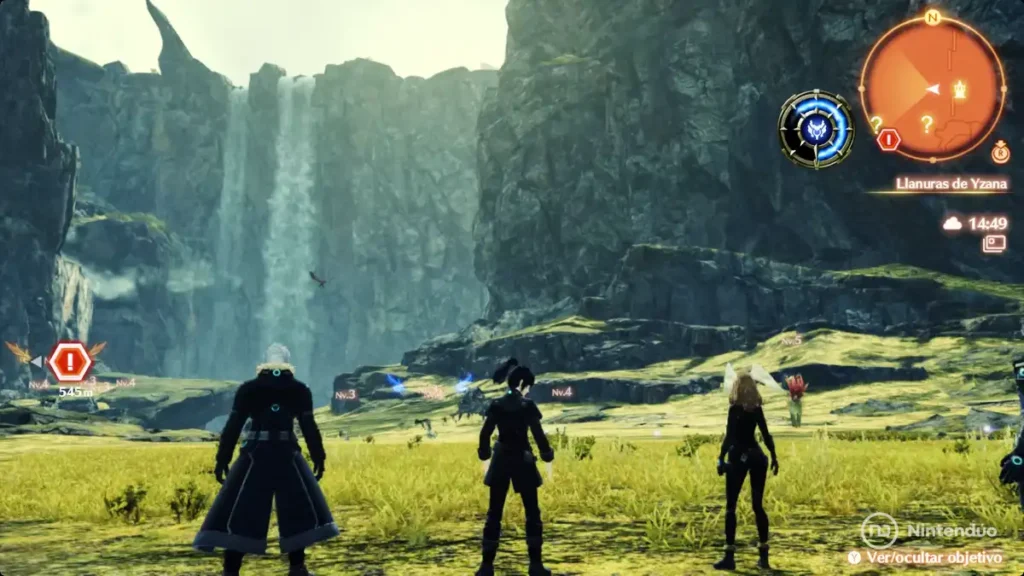 Exploring from the grassroots
Traveling through Aionios, the land of Xenoblade Chronicles 3, will take us through fighting monsters, exploring a vast world, and meeting tons of characters with a deep story.
As a JRPG, we will have a group of characters that we can customize and level up to fight and moving forward in the story, with enormous importance and the great constant motivation of Xenoblade Chronicles 3. From what we've seen so far, there is a huge amount of cinematics that serve to tell us the story. In fact, during the first chapters we feel that the game is a constant tutorial that takes us from cinematic to cinematic teaching us the basics of the game.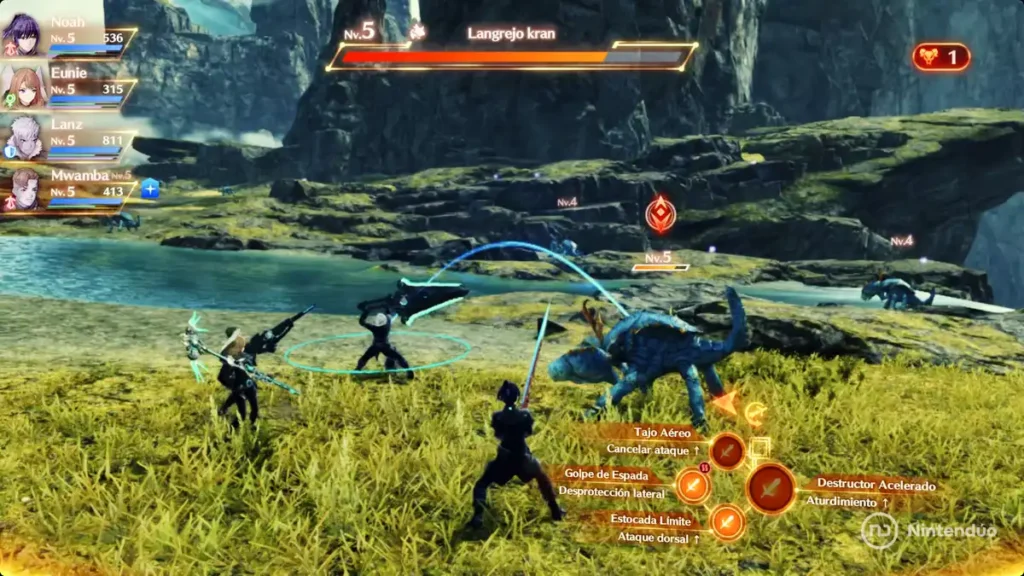 We think it's absolutely necessary, as the game itself is very complex, but the way each of the features are displayed is somewhat heavy and artificial.
Once we have passed the exam and we have learned everything that Xenoblade 3 can offer us at a playable level, we have to put it into practice: at first, it is difficult to take into account the enormous amount of things that exist during battles. Both the position of the characters, their equipment, the timing of the attacks or even their relative position with respect to the enemy, are elements that count in combat. We believe that, with practice, it becomes mastery, although it is likely that not all players squeeze everything it offers correctly.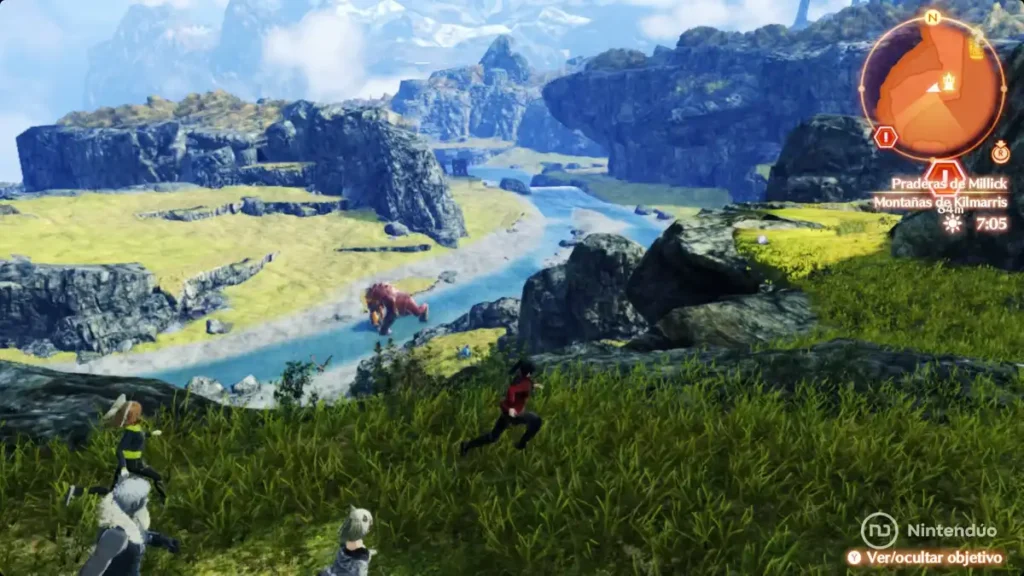 Visually we are before one of the best Nintendo Switch games. indisputably. Monolith Soft has done an exceptional job with Xenoblade Chronicles 3, improving what was seen in previous installments but with some negative visual points that, we understand, are due more to lack of time and resources than to the power of the console.
Particularly the body animations of the characters are too robotic in some scenes. While in the most important ones the level of detail is very high, in others we find simple, out of step movements that even remind us of the much-criticized Pokémon Sword and Shield.. We understand that the game has a large number of cut-scenes, but this only makes the quality of animations change at different points in the game in a negative light.
Even so, we have to praise that some animations have been taken care of to the extreme, such as Noah and Mio's fingers playing the flute, or lip sync different for English and Japanese voices.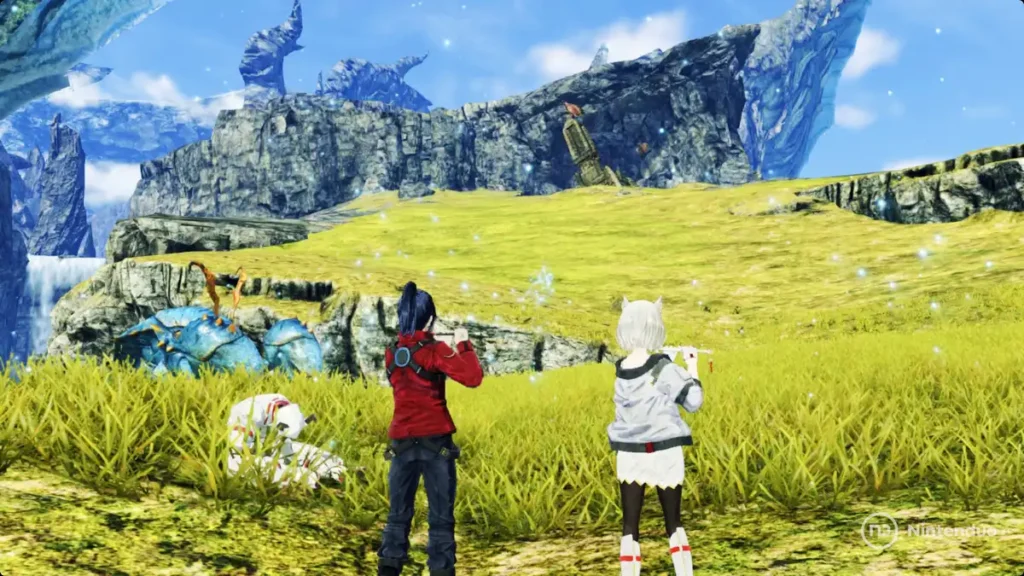 Something similar happens with the sound section: Xenoblade Chronicles has always been characterized by brilliant compositions, and Xenoblade Chronicles 3 is no exception, but on numerous occasions the ambient sound is disastrouslistening only to the voices of the protagonists without any additional sound, even if they are surrounded by water or splashes are seen on the screen.
Aesthetically it is very strange to see characters running and that there is no sound, and although the studio claims that it is a resource to enhance the presence of the voices of the protagonists, it does not look good at all.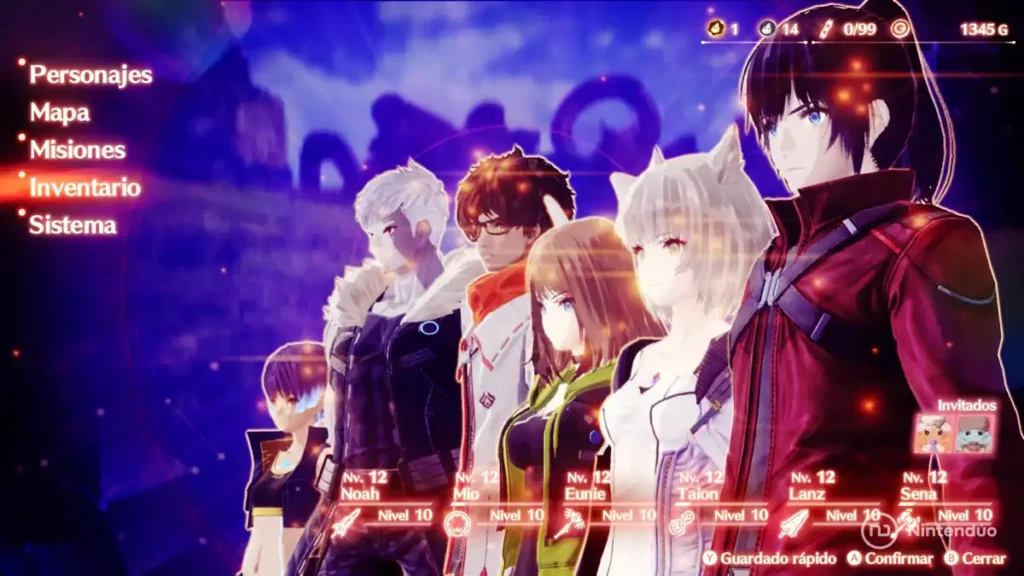 The third time lucky
We've been playing Xenoblade Chronicles 3 for about 15 hours and so far our impressions are better than what we had with the first and second installments. Not only at the plot level, which grows and deviates towards unexplored places. Also at the playable level, which perfects everything seen so far in the Xenoblade saga.
There are some technical limitations imposed by the console that will be impossible to get around, and we will have very low resolution in portable mode. At least a blur filter has been applied that makes pixels invisible and everything is smooth gradients. It is not the best solution in the world, but at least it works and makes the operation very stable.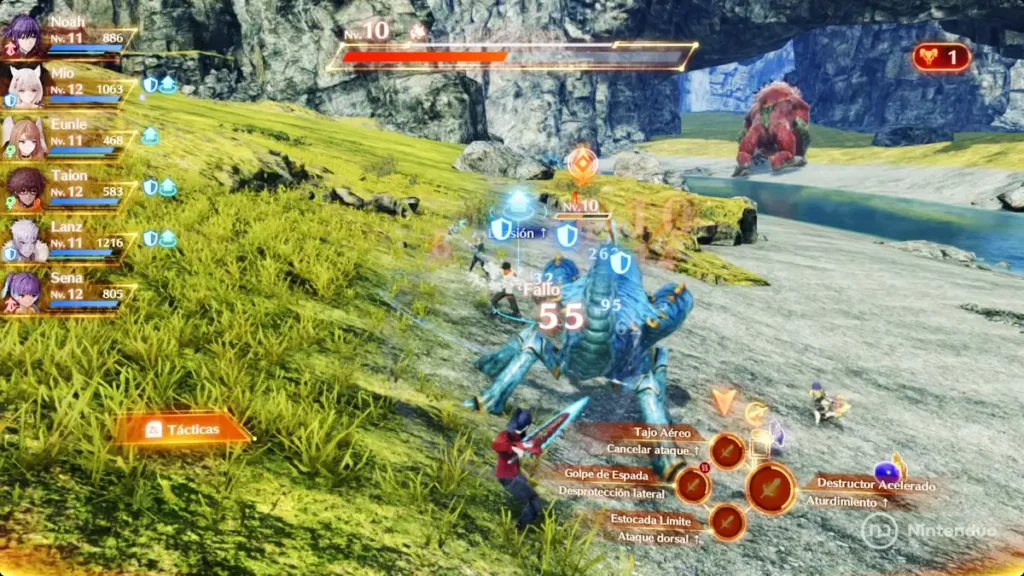 It fails again uneven quality of animations, which give us the best and the worst, depending on the moment. In summary and for the moment, Xenoblade Chronicles 3 brings us a great and original story with a more addictive and rounded game system than the previous installments.
You can pre-order the digital version of Xenoblade Chronicles 3 through the eShop now, with a release scheduled for July 29, 2022.
#Impresiones #Xenoblade #Chronicles #Nintendo #Switch #Ruetir.com