After numerous insults directed at the ex over the last few years and the scarring on the family grave, a man was sentenced for 6 months.
It happened in Piedmont, Villanova d'Asti. It is a story of violence, the story of a man unable to accept the end of a relationship, who has come to make a scar that led to his sentence.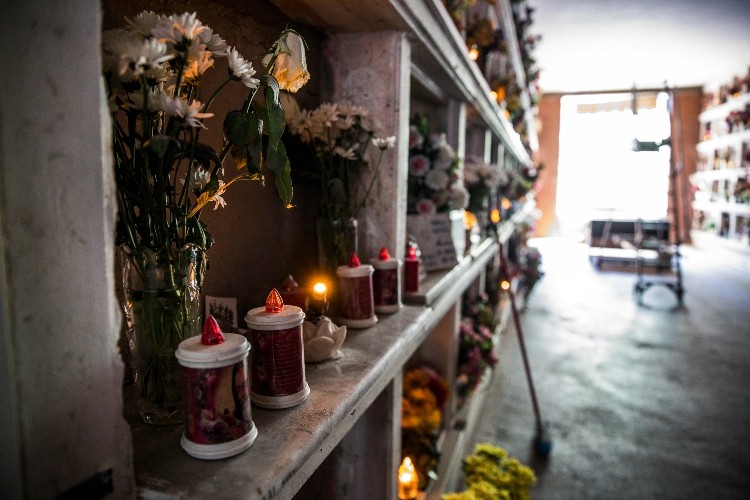 ANSA / ANGELO CARCONI
The man, 54, born in Calabria, has persecuted former partner Elizabeth for years before reporting to the carabinieri. After the breakup of the relationship notwithstanding she no longer wanted to see him, he insisted on the phone and through social media in an obsessive way telling her they had to be together and that could not have other men, even going so far as to contact the other son. He showed up uninvited and unannounced in front of her house, got into her car, blocked her out of her and prevented her from getting in. The list of his persecutions is very long: "Mentecatta, you have mental problems – so he wrote them on Whatsapp and on Facebook – we have to see each other, if I wanted to hurt you I would have already done it, don't break my balls, you disgust me, go together to the toxic dirty and made of your friend … how disgusting, bitch ** "; and then the fake profile from which he insulted her on her social networks, insulting her new partner and ridiculing the woman's grief for the loss of her daughter died in 2017. In January 2020 he allegedly attacked the woman at the cemetery, forcibly taking her by both arms and holding her against her will, while she went alone to wet the flowers on her daughter's grave. Then it final scar, the writing on the photo of his daughter stuck in the family tomb: "Your mother is just a bitch, don't feel bad" and the engraving of the writing "You're a bitch" on the concrete bench in front of the family grave with an iron nail.
From that moment on the restraining order, a prohibition of approach, which prevented the man from reiterating his criminal conduct, raised together with the sentence to 6 months of imprisonment with suspended sentence for parole and 5 thousand euros for damages . "I was struggling to believe in justice – says Elisabetta – that's why I didn't report it immediately, it persecuted me for a long time but then, thanks to Brigadier Lampis, I found the courage to report everything. I have received so much harm and I do not want to hurt, many times I have let it be, the police of the barracks have forced me to file a complaint. The lawyer of Elisabetta, Caterina Biafora explains: "The thing that surprised me is that the judge, even if the accused was convicted, considered it is not necessary to maintain the precautionary measure of the prohibition of approach. I am terrified for Elizabeth, I'm scared that this person, with everything he has done in the past, may reappear in his home and repeat the same behaviors or do worse ". Now Elisabetta is afraid for her safety: "I hope that he is good about her facts, she is a violent person who must be helped".
#persecuted #expartner #years #smeared #daughters #grave