United in life and in death. Davide and Erica were overwhelmed together by the Marmolada on Sunday 3 July. They leave behind two children.
The glacier of the Marmolada Sunday, July 3, it killed many lives and destroyed families. A couple was overwhelmed together: the 51-year-old Davide Miotti and his wife, Erica Campagnaroaged 45.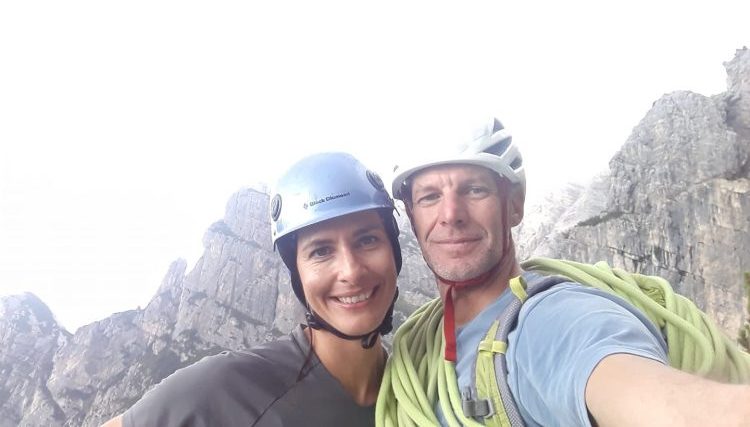 Davide was a mountain guide and for more than twenty years he had been running the sport and mountain shop "Up and down sport". On Sunday they were together for their umpteenth climb. Then the tragedy: nature is failing under the blows of global warming and under our very eyes. David's body was recognized among the seven dead found. There is no trace instead of his wife Erica, who was with him in the consortium but the chances of finding her still alive are very few and diminish by the minute.
Davide and Erica they were married and had a 16-year-old son and a 25-year-old daughter. Both were born and raised in Cittadella – in the province of Padua – for some years they had moved to Tezze sul Brenta. Together they shared a passion for the mountains: dozens of photos show them at high altitude. He was an expert climber for over 25 years and was considered a point of reference for the alpine community in the area. Unfortunately, on Sunday, he was unable to assess the risk posed by abnormal temperatures: over 10 degrees on the peaks, a record never seen before as another expert climber said, Sonia Bonizzialive by a miracle. The community of Cittadella tightens in pain for the tragedy: "I remember Davide as a smart boy, a mountaineering expert, he had made his passion into a job, with him his wife Erica Campagnaro, a united couple, we are truly saddened by this tragedy "- commented the mayor of Cittadella Luca Pierobon, friend childhood of the couple. At the moment they are counted seven confirmed victims and fifteen missing including twelve Italians. Beyond Erica Campagnaro among the missing are also Liliana Bertoldi, resident of Levico Terme and Davide Carnielli of Fornace. Unfortunately, experts have already announced other massive collapses shortly, so everyone – even the most experienced hikers – is invited to exercise the utmost caution.
Previous articleLive draws of the lotto, Simbolotto, 10eLotto and SuperEnalotto of 7 July 2022

#Davide #Erica #united #life #death #Marmolada #overwhelmed