Season 1: Zero Hour for Battlefield 2042 was released last month and as of today, July 6, 2022, the first update, 1.1.0, will be released later.. The patch introduces many improvements and fixes, according to the players, necessary for the game. Many features have also been implemented to make the gaming experience more immersive. To consult the patch notes in detail, just click on this addressbut below we leave you a small excerpt of the notes:
Change log
General
A new widget has been added to the main menu that shows how many friends are currently online. You will now also see the number of friends online directly in the Social tab.
The voice chat options now show which device is used for voice input
Fixed some cases where controllers were not providing input when starting the game
You will no longer be stuck on the "Party Leader Select Game" screen in the lobby when the party leader has already entered the next game. Friends stick together!
You will no longer see Unassigned or Not Set text in menus when using an alternate controller scheme
The group leader icon has been added to the Social menu
Camera settings for 3rd person vehicle field of view now apply immediately without having to scroll through the camera options again
Switching teams while in a party now automatically sets the VoIP setting to Party
The kill log sometimes did not show all kills made when the "Show kills made" setting was ALL. Now correctly displays all kills.
Weapon charms should now always be visible on weapons as you scroll through the menu
Bonus missions now show the correct expiration time
End-of-round images for Battle Pass rewards are no longer missing after playing a portal match
The Zoom button now works correctly when previewing pendants in the catalog
Zoom in / out has been made smoother in the preview menus
Fixed overlapping icons in the tags for players you deleted
Completed challenges that previously did not give their reward should now be granted retroactively
Additional new XP events have been added: – New Pilot Kill Bonus Event – triggers alongside you sniper and kills the pilot of an air vehicle
– New Mine Disarming event – triggers when disarming an AT Mine enemy using Interact
– Repair Assistance – Triggers when someone in a vehicle you recently repaired kills an enemy with that vehicle
XP reward reduced for Spot Assist to 10 XP
The way in which match players are selected is now more consistent
Tier P icons and health bars now update faster when their status changes
Made various tweaks to make the overall camera experience smoother
The Kill Card has received several improvements:
– The list of nearby or incoming receivers is now visible on the Kill Card along with information about the killer
– If there are no assists involved in a kill, the assist will not be shown on the Killcard
– There is now an animation for when the Killcard is displayed on the screen or when it is hidden or skipped
Battlefield Portal
New Air Superiority and Ground Superiority game presets have been added to the Web Builder
You can adjust the vehicle count in the Air Superiority and Ground Superiority game modes
AI soldiers are now better at climbing ladders in Classic Era maps
Under barrel accessories can now be restocked as intended from ammo crates
Added Ranger to the Restrictions tab
The teleport action block now works within HQs
Audio
New and unique character voices have been added for:
– Battlefield 1942 British Engineer
– Battlefield 1942 American Anticarro
– Battlefield 1942 German Engineer (aka Günter)
Additional lines of voice over have been added for non-squad soldiers in Bad Company 2 and Battlefield 3
Maps
Added 4 extra-small layouts for existing maps (Battle of the Bulge, El Alamein, Kaleidoscope and Manifest). These are suitable for creating new TDM experiences for vehicles, but also work with Team Deathmatch and Free-for-All modes
Several fixes have been made to Classic Era maps to address terrain, props and collision issues
The next major update is currently scheduled for August and offers "further fixes and changes", so we just have to wait to test the next planned implementations first hand. In the meantime, however, did you know that a rumor has moved the beta date for Call Of Duty Modern Warfare 2?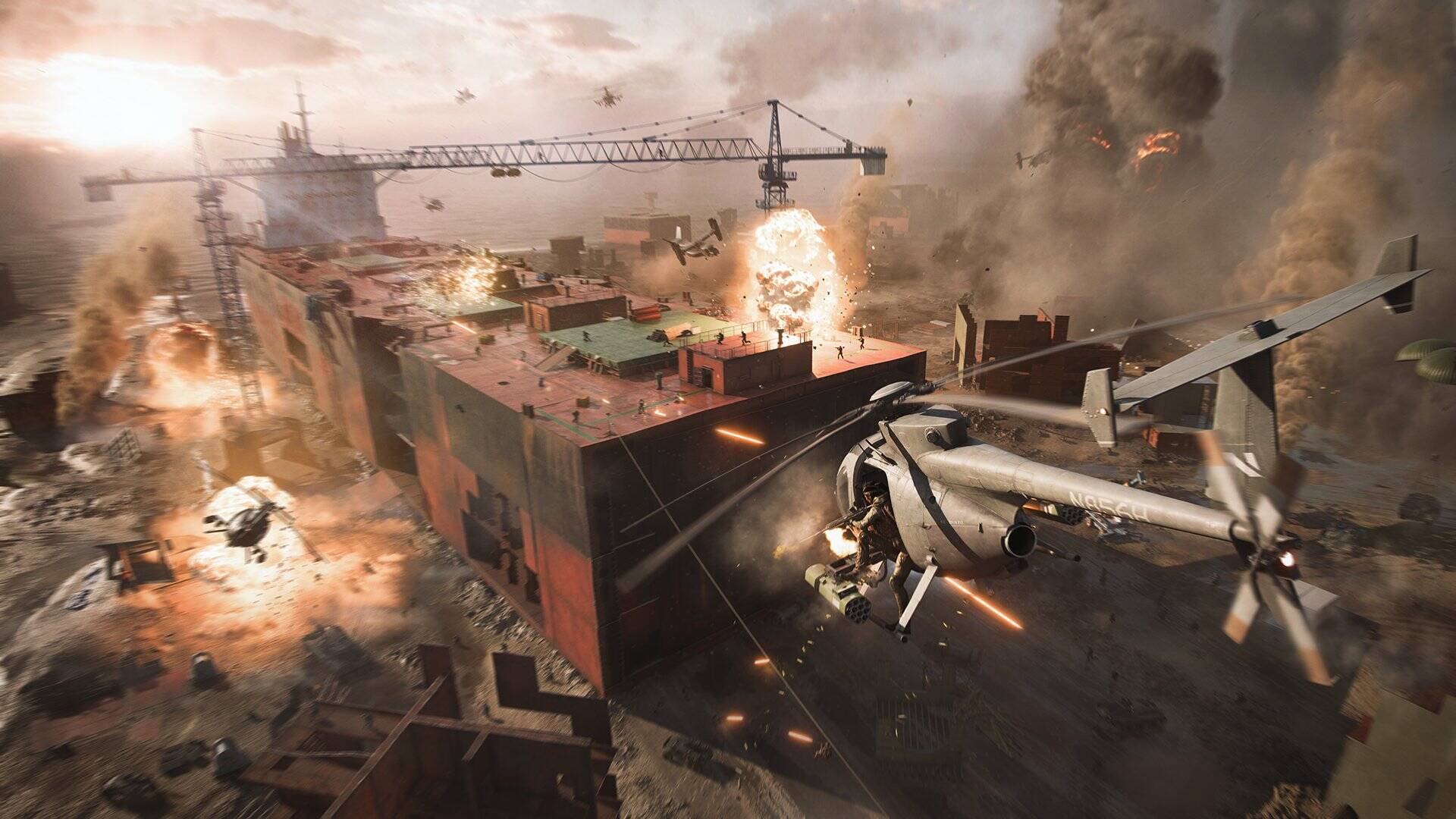 #Battlefield #Update #1.1.0 #Today #Ruetir.com